It's been less than a year since the release of Grid 2, so it's fair to say we were surprised to hear that a sequel is already in the works when a teaser trailer released last week strongly hinted at the impending announcement of a new GRID game. But that's exactly what we got today with the announcement of GRID Autosport, the next instalment of the franchise that aims to rectify the criticisms aimed at Grid 2 by going back to its motorsport roots.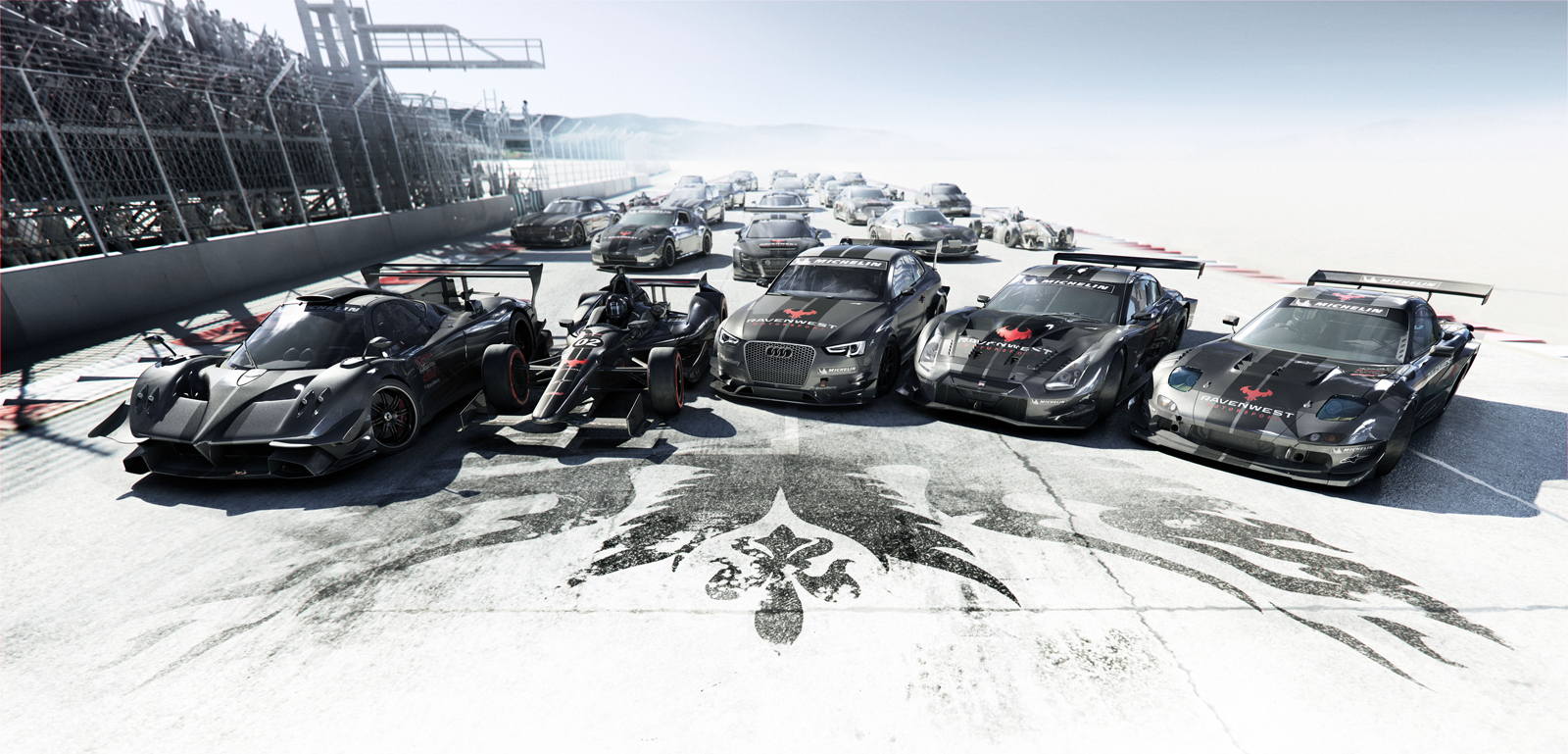 Indeed, Codemasters have certainly acknowledged feedback on Grid 2's shortcomings, and the result is a game that addresses these issues head-on. "I think it's fair to say that through listening to you guys and a after a substantial amount of reflection, we hadn't quite achieved everything we set out to do," Community Manager Ben Walke wrote in an official Codemasters blog post. "We're proud of the game, really delighted with some of the great reviews for it, but we're not above admitting that we made a few decisions that perhaps we shouldn't have, and perhaps moved some of the aspects of the game too far away from our core fanbase."
"If GRID 2 raced off into a more narrative-led world of racing with more accessible controls, it's clear that for many of you, that wasn't what you wanted or expected from GRID 2. So with GRID Autosport we had the opportunity to make a much more focused motorsport game, a desire that many of you have expressed directly to us, and a game that in spirit goes back to some of our earlier titles in terms of content and handling."
Just as the name implies, GRID Autosport puts motorsport back at the forefront. Gone is the hodgepodge of racing classes found in Grid 2, replaced with five very distinct disciplines: Endurance, Open-wheel, Street racing, Touring, and Tuner, with car classes ranging from Touring Cars, GT, Single-Seaters, Muscle Cars, Drift, Supercars, Hypercars, Time Attack, Prototypes. While touring cars are back in a Codemasters game at long last, there sadly won't be any official racing licenses, so we won't be seeing any British Touring Car races, despite Codemasters' relationship with the championship in the past in the famed TOCA Touring Car series.
There's no ridiculous narrative this time, either. Instead, GRID Autosport reprises the career mode found in the original GRiD: Race Driver simulating the life of a professional racing driver, in which you build a team, acquire sponsors and race with teammates who will drive either offensively or defensively on your request. The career mode is also completely open, meaning you can stick to your favourite discpline throughout the entire duration of the game if you wish.
One of the biggest complaints about Grid 2 was its erratic car handling model, with an emphasis on dramatic oversteer to appeal to the mass market. It didn't suit all tastes, however – trying to race with precision was nigh on impossible, which alienated purists. GRID Autosport sees Codemasters adopt a more authentic approach akin to the TOCA Race Driver days. "For GRID Autosport we've gone back to a more authentic handling style. It's definitely not a full simulation – we want it to be authentic, not clinical – but it's more towards that end of the spectrum than before. If anything, we believe the handling is actually one or two steps further towards simulation than Race Driver: GRID, to give you an idea."
To add an air of authenticity, renowned motorsport magazine Autosport lended their expertise to Codemasters when crafting the physics, as did BTCC regulars Matt Neil and Andrew Jordon
Grid 2 was overrun with fictional circuits that steered the series away from its real world motorsport roots. Again, GRID Autosport rectifies this by featuring a slew of real world racetracks that were sorely absent before: Hockenheim, Sepang, Jarama and Yas Marina have been confirmed so far, along with the return of the fan-favourite San Francisco street circuit from Race Driver: GRiD.
22 locations will feature, spanning over 100 routes. GRID's fabled demolition derby mode is also said to be making a return. "While we will have a selection of great city based locations it's the circuits that make up the bulk of the roster and there's a great variety on offer.
From the iconic to the old favourites, the ones classed as legendary and of course some new faces as well. In fact, there are more circuits in GRID: Autosport than there are in Race Driver: GRID and GRID 2 combined."
Back by popular demand is the return.of, yep you guessed it, the in-car cockpit camera; a rather sore subject for Codemasters after they dropped it in Grid 2 because only 5% of players apparently ever used it. By way of apology, GRID Autosport will have not one, but two cockpit cameras: one from the driver's helmet along with a traditional dashboard view sporting field of view effects that blur out the interior at speed, focusing you on the track – a technique similar to the effect implemented in Slightly Mad Studios' Need for Speed: Shift.
Unsurprisingly, RaceNet will once again be powering the online multiplayer, except this time you'll be able to form racinb clubs in GRID Autosport, allowing you to race in colour-coordinated teams against other clubs, receive new challenges with the new Discipline Challenge, track your stats and climb the leaderboards.
//www.youtube.com/embed/-4nvKPtX6ug
It's coming surprisingly soon, too. Despite only just been announced, GRID Autosport is racing onto PS3, Xbox 360 and PC June 27th in Europe and June 24th in the US.
You'll notice the conspicuous absence of 'PS4' and 'Xbox One' in that sentence. Yes, I'm afraid it's true: GRID Autosport is a last-gen only game, which will no doubt be disappointing to some. Unfortunately, we're still in that difficult transition period into the next generation.
Apparently, GRID Autosport won't be making it onto PS4 and Xbox One because the next iteration of Codemasters' Ego engine isn't quite ready for its next-gen makeover. ""We're working really hard on our next-gen Ego engine right now – and when we roll it out, we want it to be the best racing engine out there," Codemasters' Clive Moody told Eurogamer. "That takes time, and it's not as if we haven't been working on it for some time. It wasn't really where wanted it to be, I don't think, to produce what I would class as a truly competitive next-gen game coming out in the window we're coming out."
They're obviously saving it for their next project: if not DiRT 4, then almost certainly F1 2014.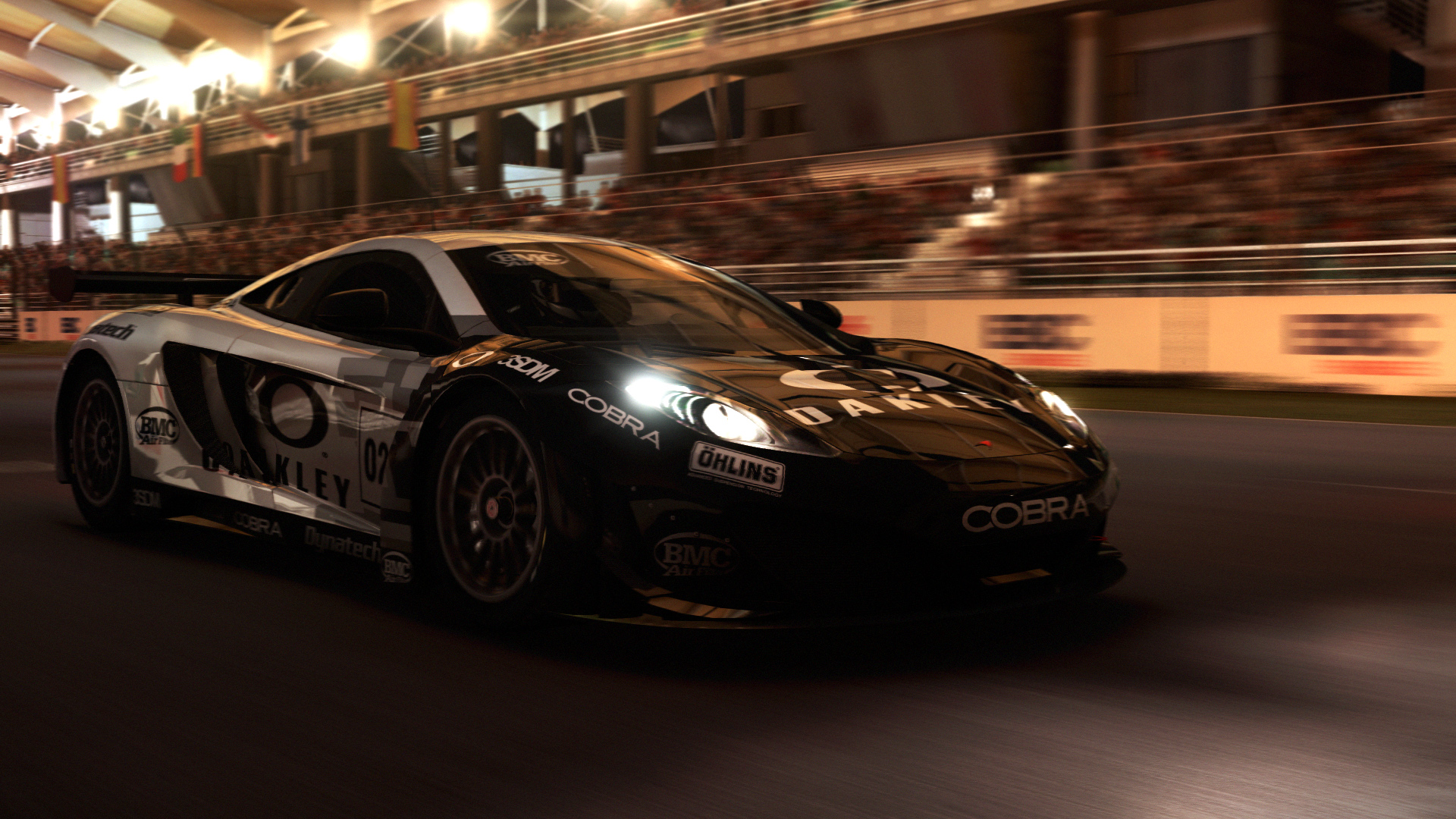 PC has been confirmed as the lead platform for Grid Autosport with 4K support. Don't rule out the possibility of a GRID game appearing on next-gen at some point in the future however, as outlined by Codemasters' Community Developer on NeoGAF: "Yes, PC as lead platform for us (it's not a PC port as some have said). Next-gen GRID will come in time, we're not going to rush that and get a game that can only run at 720/30 or something similar, next gen has to look and feel like 'next gen' for us."
Regarding next-gen, ultimately it comes down to a few things. The first is that we genuinely want our first next gen outing to be something really great, we don't want to have to rush and only put out a handful of tracks.
"We've got 22 locations in Autosport, the bulk of those are real world circuits, would all those have made it if we were to support next gen? Doubtful.
"Secondly, we're working our tech for next-gen now, as such, we're not quite ready. Again, we don't want to rush. Thirdly, after GRID 2 we sort of had something to prove, we wanted to leave the 'old gen' with a bit of a bang so to speak."
In many ways, then, GRID Autosport is shaping up to be the game Grid 2 should have been. Perhaps they should have called it GRID Apology.
What do you think of Codemasters's drastic u-turn for the direction of GRID? Let us know in the comments below, on our FaceBook page or on our forum.