Codemasters' previously promised demolition derby add-on for Grid 2 has been unexpectedly released today for free on Xbox 360 and PC, with the PS3 version to follow in next Wednesday's Store update.
I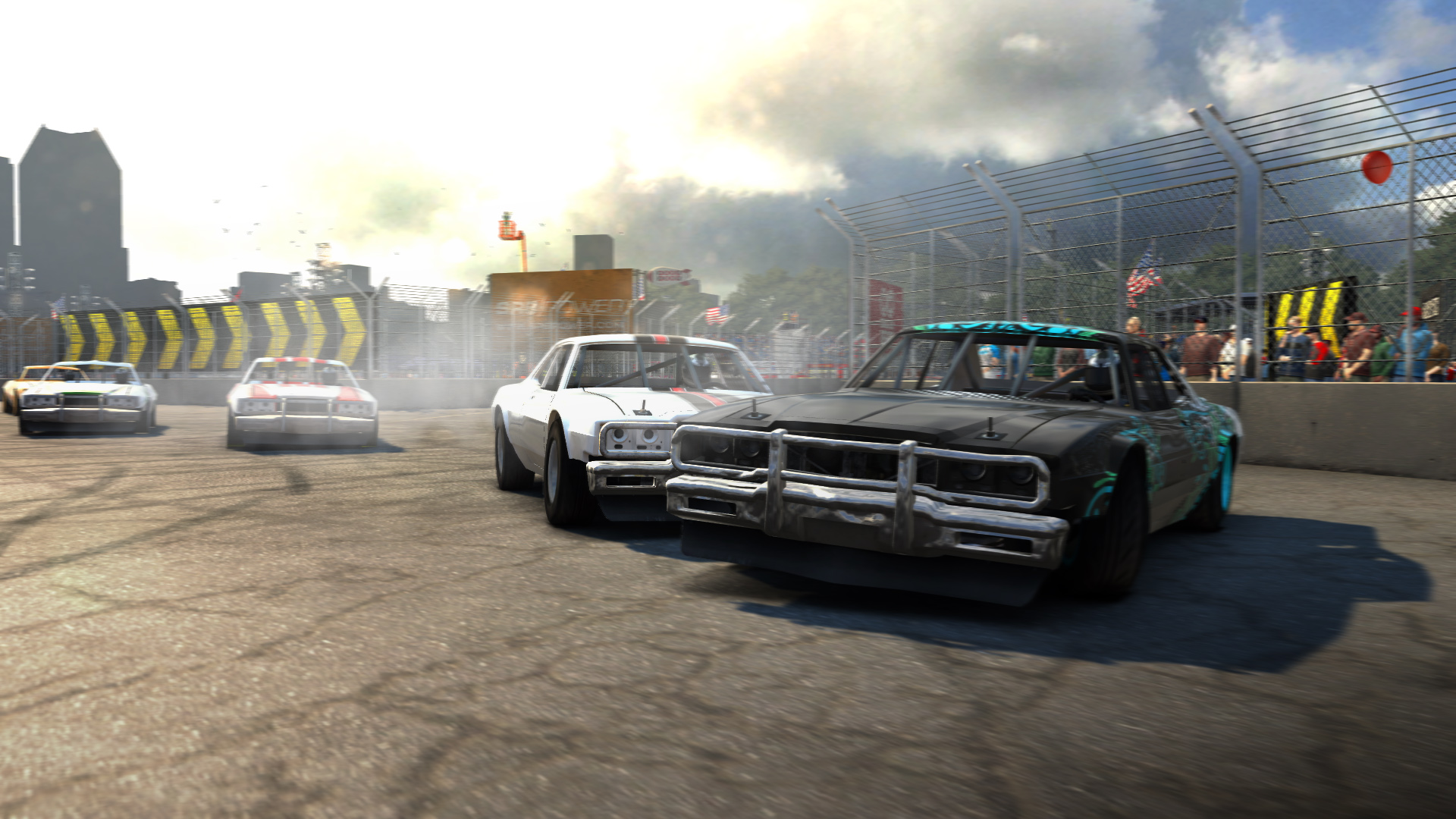 n response to fan requests, the downloadable add-on reunites us with Race Driver Grid's demolition derby component, adding the Jupiter Eagle Ray Mk 5 Demo Derby car with a range of available liveries and the Detroit Demolition Derby Stadium that appeared in the original game. The Detroit track features two configurations, both of which contain a crossover jump to crank up the carnage. Grid 2's demolition derby DLC can be played in single player, split screen and in online multiplayer for up to 12 players.
It's a pity Codemasters didn't take the time to flesh out Grid 2's demolition derby rather than simply port over the same content from Race Driver GRiD, but it's hard to complain when it's being dished out free of charge.
An aptly-timed release, given that I'm currently in the mood for some demolition derby action after drooling over the newly-released footage of BugBear's Next Car Game, a reboot of their fabled FlatOut series that hopes to revitalise the retired demolition derby genre. .