A plethora of new content and features for Gran Turismo 6 are now available for players to experience, courtesy of the game's 'V1.12' update.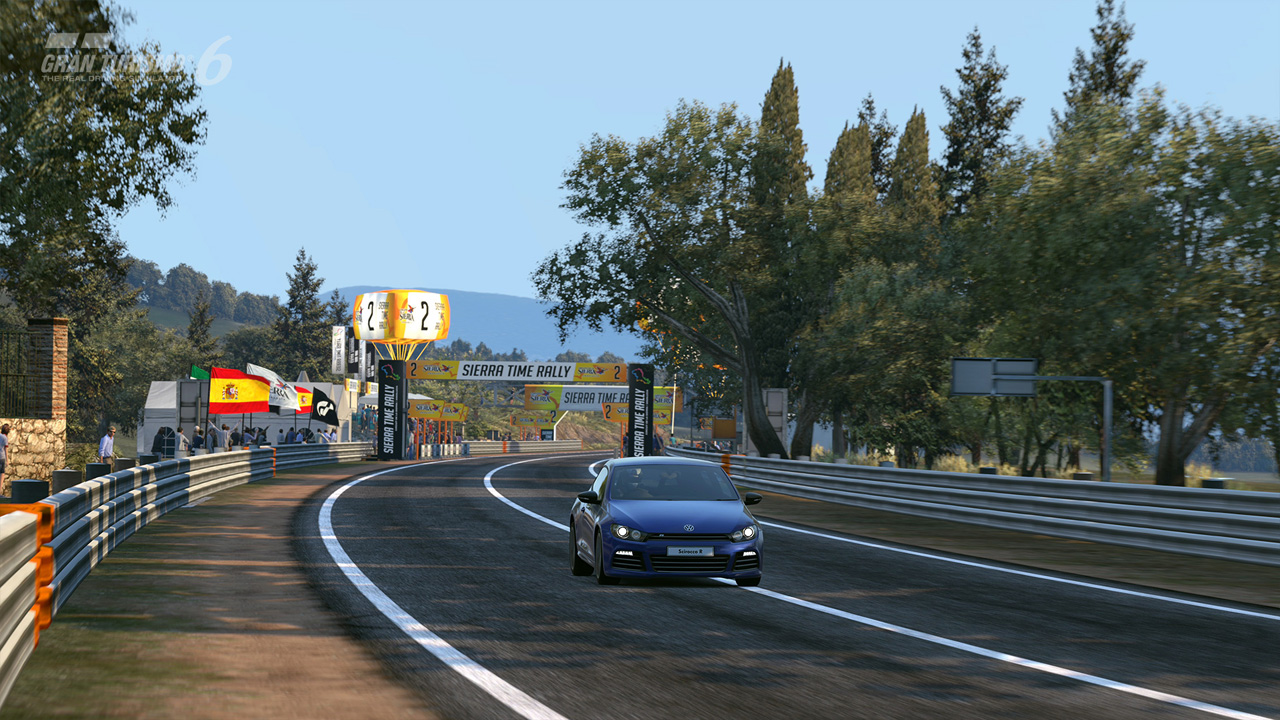 The primary focal point of this new patch is the all-new 'Sierra Time Rally' special event mode, which tasks users to complete the full lap of the brand new 'Circuito de la Sierra' route in an allotted time period.
Other gameplay mode additions include the return of the 'Quick Match' functionality, which was last accessible in Gran Turismo 6 prior to the release of the title's day one patch. This game type will – according to developer Polyphony Digital – ,match online players together for a "quick and easy" race.
Finally, three new cars complete the patch's new content additions. Alongside the Nissan GT-R Nismo (which will be gifted to all players who participated in the 2014 GT Academy qualification events earlier this year) are two new Toyota FT-1 variants: the repainted 'FT-1 graphite' model and the race-inspired FT-1 Vision Gran Turismo.
The full patch notes on the 484MB 'V1.12' update can be found below:
Vision Gran Turismo

After the update has been installed, the car can be purchased from the [Vision GT] option within the [CARS] section in "My Home". Alternatively, it is also possible to obtain the car by completing a lap (regardless of the lap time) in the new Seasonal Event, available only for a limited time.

Sierra Time Rally

The time remaining can be extended by passing through the checkpoints, overtaking other cars will raise your combo level and your score will be calculated according to the distance driven. There are many other ways to increase your score, try to find them all!

Quick Match

New vehicles have been introduced

– Toyota FT-1 graphite

*Players who participated in the "GT Academy 2014" Online Qualifiers will receive this car free of charge.

Additional Meters have been added

Steering Controller support extended

Force Feedback Strength can now be adjusted from the [Quick Menu]

– Additionally, the strength of the force feedback previously adjustable only under [Feedback Strength] can now be adjusted independently with the [Force Feedback Max. Torque] and [Force Feedback Sensitivity] sliders: it is now possible to set the strength of the feedback during extreme cornering and the steering sensitivity when near the centred position independently.

Other
– The motor assist control for the Toyota TS030 Hybrid '12 has been changed. Because the motor assist only works when the car is at full throttle (over 80%), the motor no longer comes into effect during partial throttle while cornering.