We may still be over five months untill Gran Turismo 6's eventual release date, but Sony has pulled the wraps of the pre-order details for the PS3's swansong racing title.
As with its predecessor, avid GT fans will be able to choose from two versions of GT6: the regular 'Standard' copy, or the commemorative 'Anniversary Edition' that celebrates 15 years of Gran Turismo, featuring:
Special Polyphony designed 15th Anniversary Steelbook (what you see here is not the final pack design)
GT6 game
1M in-game credits
20 cars with special 15th Anniversary custom livery and performance enhancement
Custom paint chips, custom race suit, custom race helmet and custom avatars
Apex II, a brand new updated version of the Apex game guide
Sony and Polyphony Digital have also hopped aboard the retailer-specific bonus content bandwagon for GT6. However, there is a unique twist: pre-orderers will have the option of either acquiring an extra 1 million in-game credits (meaning owners of the Anniversary Edition could end up having 2 million credits on Day 1) or 20 specially-tuned cars "with their custom livery and performance enhancement".
These pre-order exclusive autos appear to be in a similar vein to the Stealth and Chrome Line cars in GT5, and – we assume, given they have the same description – the same ones that come with the Anniversary Edition.
The full list of modified cars has been added below, with entries in bold indicating cars that are entirely new to the franchise:

Alfa Romeo TZ3 Stradale (2011)
Alpine A110 1600S (1968)
Aston Martin V12 Vantage (2010)
Audi R8 LMS ultra (Audi Sport Team Phoenix) #3 (2012)
BMW Z4 GT3 (2011)
Chevrolet Corvette Stingray (C7) (2014)
Ford Focus ST (2013)
Ford Mustang Shelby GT500 (2013)
Honda weider HSV-010 (SUPER GT) (2011)
KTM X-BOW R
Lamborghini Aventador LP 700-4 (2011)
Lexus IS F Racing Concept (2008)
Lotus Europa (type54) (1968)
Mercedes-Benz SLS AMG GT3 2011
Nissan GT-R NISMO GT3 N24 Schulze Motorsport (2013)
Renault Sport Megane Trophy V6 Race Car (2011)
SRT Viper GTS (2013)
Tesla Motors Model S Signature Performance (2013)
TRD 86 Racing (2008)
Volkswagen Scirocco GT24 Race Car (2008)
Sony has confirmed a full gallery of these unique car variants will be released sometime soon, along with yet even more pre-order content material for Gran Turismo 6.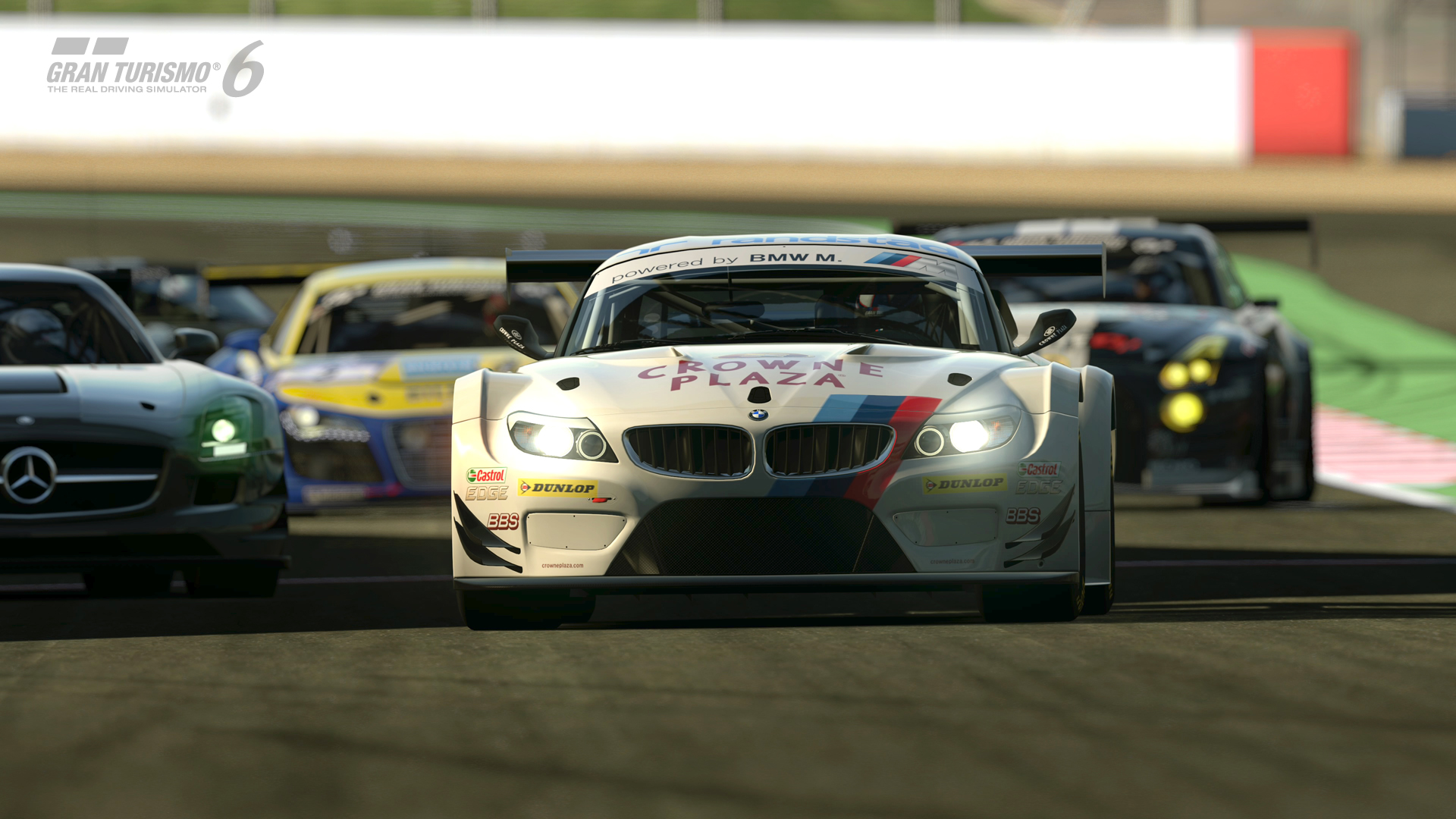 Sony EU has yet to disclose details on which retailers in the UK will include this content in GT6 pre-orders, though, nor have any UK-specific prices been announced.
However, Sony EU has confirmed the standard and Anniversary versions of GT6 will retail on the continent for €69.99 and €79.99 respectively. which hopefully means the versions will go on sale in Britain for no more than £50 for the regular copy, and £60 for the Anniversary Edition.