[UPDATE] The full pricing for the Gran Turismo 6 Credit Packs have been confirmed via an update to the PlayStation Store marketplace. The following fees are as follows:
500,000 Credits – £3.99
1 million Credits – £7.99
2.5 million Credits – £15.99
7 million Credits – £49.99
Original Story
Online retailer Amazon UK has revealed the prices for two of Gran Turismo 6's Credit Packs.
A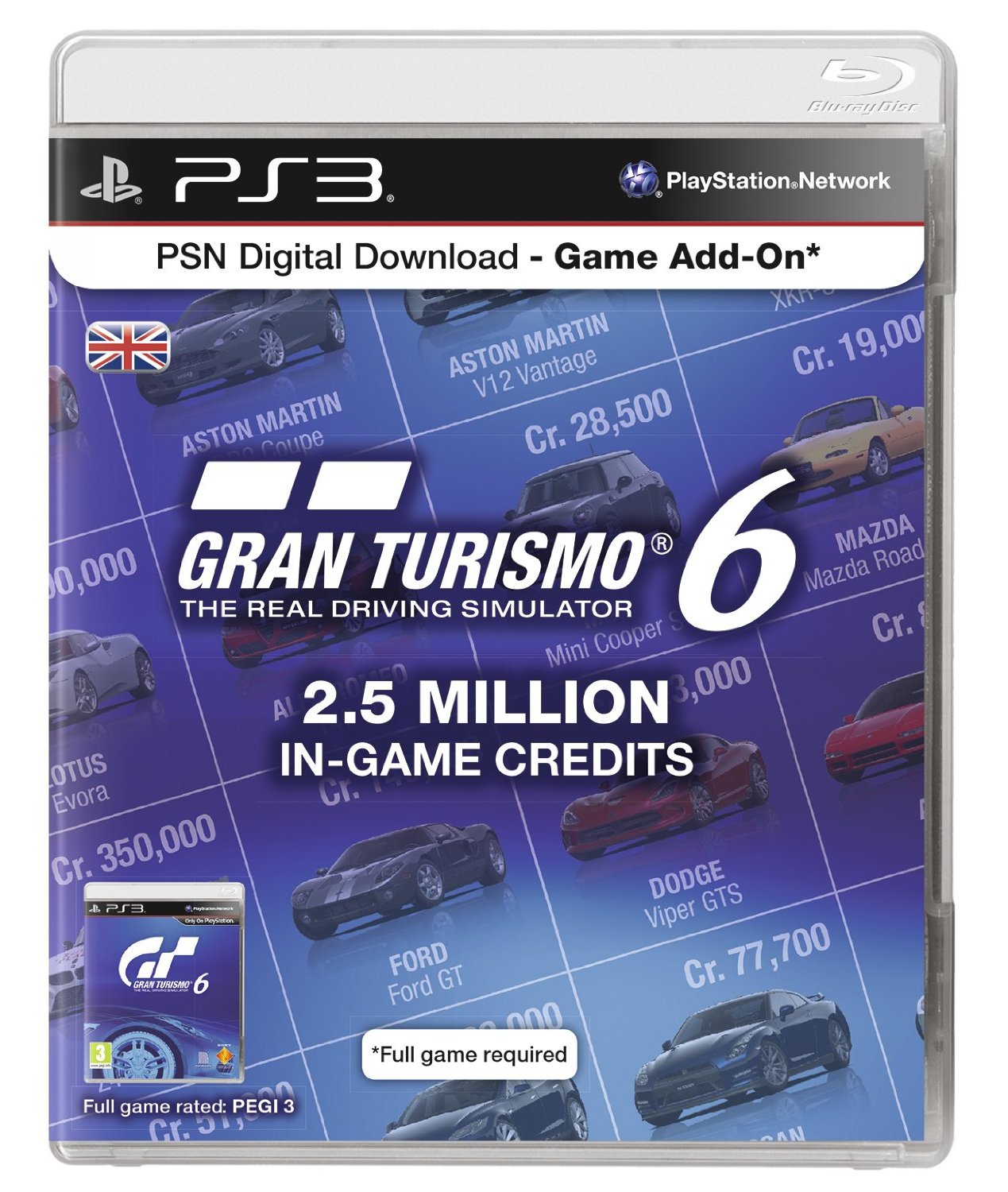 s shown in the official listings, the 1 million and 2.5 million credit packs will retail for £7.99 and £15.99 respectively, No pricing details for the 500,000 and 7 million Credit denominations have been released at time of writing.
It's also assumed that the Gran Turismo 6 will also be sold through the PlayStation Store and big-name vendors of video game content, which we expect will be confirmed closer to or on GT6's release date this Friday on December 6th.
We'll be keeping this story updated as more information arises, so do keep checking back to the Team VVV site for the latest info on the Gran Turismo 6 Credit Packs and the latest racing game coverage.