2012 has been something of a comeback for the combat racing genre. 90's favourites Twisted Metal and Death Rally were both recently revived after an extended hiatus, and an influx of indie releases have started to saturate the downloadable market: we had Wrecked: Revenge Weekend (a.k.a. the spiritual successor to the cult-classic MASHED), Wheels of Destruction and the truly terrible Smash 'n' Survive, Plenty to choose from, then. So why should we take any notice of Fuel Overdose, the latest title to be added to this long list?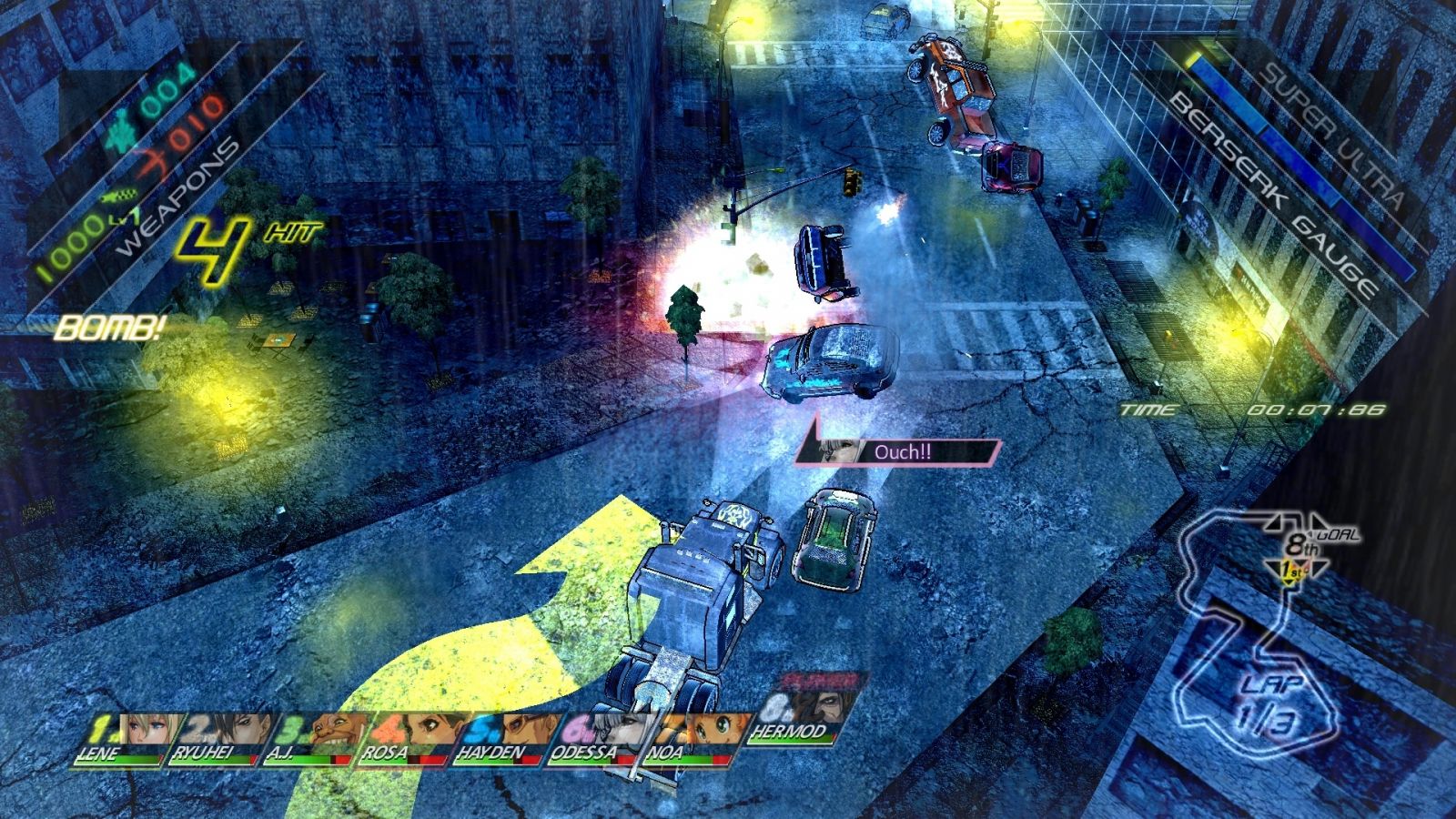 Developed over the last two years by the Tokyo-based I-friqiya, an independent company with a tiny team who used to work for big name publishers, Fuel Overdose attempts to bring a more tactical approach to the top-down action racing genre. Unlike traditional combat games, weapons are not readily available as pickup powerups – instead, you have to load your car's arsenal before each race with a limited budget.
While the usual array of machine guns, rockets and missiles will be at your disposal, what sets Fuel Overdose apart is the use of one weapon in particular: a grappling hook. I'm pretty sure Fuel Overdose can now pride itself on being the first driving game to have cars equipped with grappling hooks. This allows you to cling onto opponents to gain extra speed or quickly catch-up after spinning out, as well as attaching to poles to power round corners.
Bombs are also littered around tracks ready for players to detonate Split Second-style, and combos can be performed in the same vein as fighting games by chaining special attacks which differ for each character.
Fuel Overdose will be blasting onto PSN on December 21st in Europe and sometime in January in the US, with a PC version to also follow.