Radial-G: Racing Revolved developer Tammeka Games have released a fourth update for their futuristic racer just ahead of their appearance at the Develop: Brighton conference.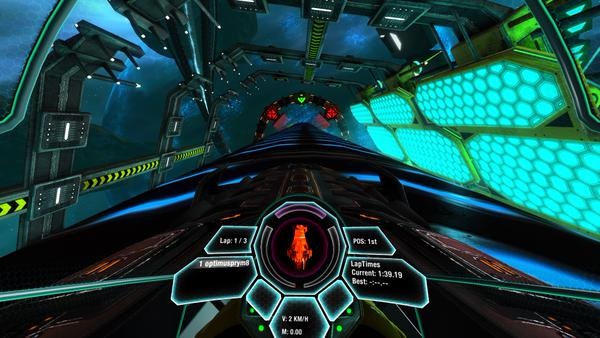 There's also four additional achievements to unlock which will require you to complete either a single tier with at least all bronze trophies or all three tiers will gold trophies to achieve the lot.
Steam Cloud saves have also been included which means you can continue your progress through the game from any PC. Finally, Tammeka Games have updated the Oculus Rift runtime support which now runs OVR SDK 0.6.
Check out the new additions in the changelog below.
Support Team VVV on Patreon: www.patreon.com/TeamVVV.

Single Player Career Mode – 3 gruelling tiers to advance through
New ship to unlock – Complete career mode to gain access to Hellfire
New achievements to unlock – Complete each tier and get all gold!
Steam Cloud Saves – Carry on where you left off on another PC
Updated Oculus Rift Runtime support – now running OVR SDK 0.6