Forza Motorsport 5 is often praised for running at the magic 60 fps – a rare feat for a console game, and yet people have the expectation that this should be standard for next-gen. And yet Forza 5 remains in a class of its own, as its competitors continue to flounder.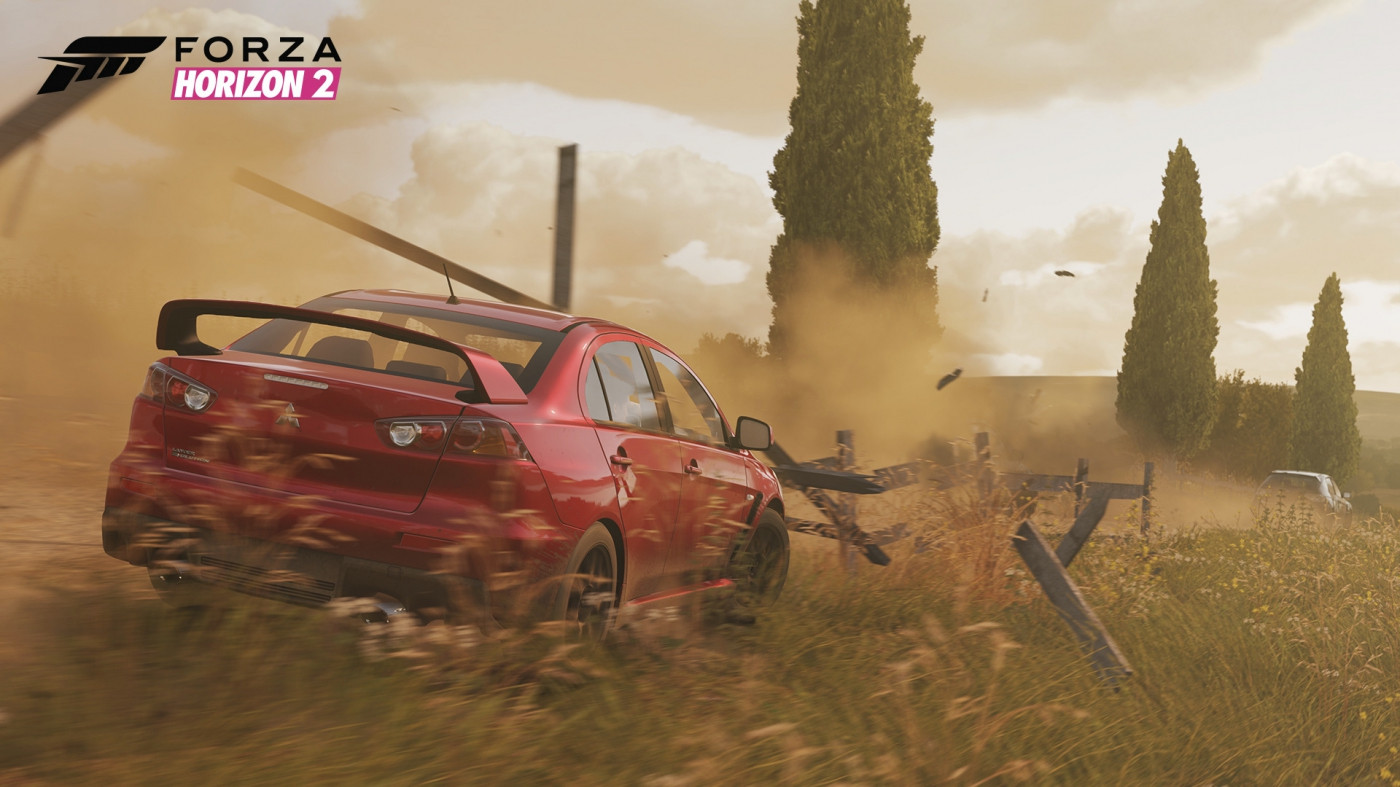 First DriveClub dropped a bombshell that it would be locked down to 30 fps in favor of rendering over million trees in a track, causing considerable outrage among the community. Then Milestone confirmed that MotoGP 14 will be suffering the same fate. Now, Playgruond Games has confirmed that Forza Horizon 2 will be locked to 30 fps on Xbox One, falling short of its Motorsport sibling.
It's not surprising, however, when you consider that Forza Horizon 2 will be constantly rendering a huge open world, and it's the same story for Ubisoft's The Crew. For Playground Games, ensuring that the framerate remains resolutely locked was more important: ""I think what we did on Horizon was demonstrate that, and this is really important, a locked frame rate that's absolutely solid and never drops is the most important thing for our game. 30 [frames-per-second] actually enables us to realise that experience," Creative Director Ralph Fulton told IGN
"I think I remember that's always a hot-button topic, until a game comes out and people go, 'Oh, this actually really works.' But 1080p was an absolute must for us; it's the benchmark for next-gen."
"The biggest difference is that, obviously, we're an open-world streaming game," Fulton acknowledged. "We need to be able to drive in any direction at up to 270 miles an hour, if you're gonna soup up a Veyron or something like that."
"So one of the big technical challenges that we had to face was making sure that we could stream in a world that is next-gen beautiful, but fast enough to keep up with the fastest car. That's a huge tech challenge but it's one that our guys just eat up."
Forza Horizon's barn finds were criticised for being rehashed cars from Forza Motorsport 4, rather than the unique gems they should have been. This will apparently not be the case with Forza Horizon 2: "You'll be delighted to hear that more than half of our Barn Finds in Horizon 2 are completely new to Forza," reveals Fulton. "So when you find them you'll never have seen them before, so restoring them is gonna be an extra thrill. We've got some great stories coming up about the cars that are new to Forza."
One of Forza Horizon's undisputed highlights were the Showcase events, a series of Top Gear-style races that pitted you against alternative modes of transport. One minute you were racing against a plane, the next you were trying to reach the finish line before a landing hot air balloon. Unsurprising, Showcase events are making a return in Forza Horizon 2 on a grander scale: "For us, making them and then playing them, that was one of the most fun parts of Horizon. We've really plussed them up. We've just taken what was really fun about racing a plane and said, 'What if it was five planes, spewing colours out the back, like an aerial stunt team?' A race against a steam train across the countryside is also said to be in.
Does the fact Forza Horizon 2 will be crawling at 30 fps bother you? Let us know in the comments below, on our FaceBook page or on our forum.