Following its initial announcement last week, Forza Horizon 2 got a full showing at Microsoft's E3 press conference, showcasing the first footage of Playground Games' open world sequel and confirming September 30th as the date we'll be let loose in Horizon 2's exotic driving playground.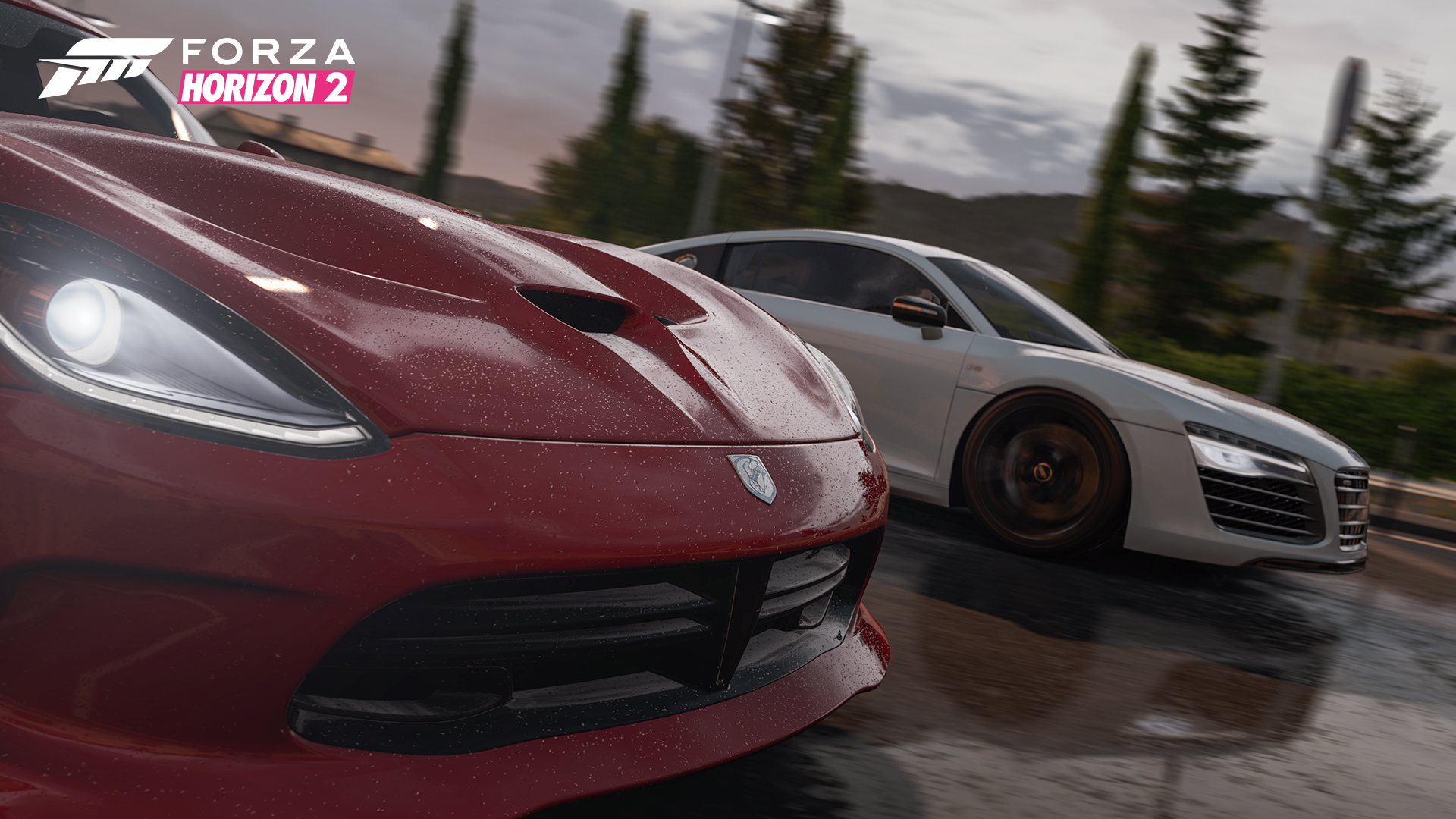 During the conference, Playground Games' Ralph Fulton disclosed a number of new details. Forza Horizon 2 will feature over 200 cars, some of which were included in the accompanying trailer such as the McLaren P1, LaFerrari and Corvette C7 seen in Forza 5, Japanese drift machines such as the Subaru BRZ and Nissan Skyline and of course Horizon 2's cover car star, the Lamborghini Huracán, which makes its video game debut in Horizon 2. The SRT Viper from the original Forza Horizon also makes a return.
There will be plenty of variety in Horizon 2's car list, as Playground Games promise a diverse mix of modern supercars, extreme off-roaders and classic muscle cars. Unlike the first Forza Horizon, cars can be tuned this time, and you'll still still be able to create custom liveries and adjust the assists.
We already knew Forza Horizon 2 will be set in Southern Europe, but it's now been disclosed that the south of France and the Amalfi Coast in Italy will be featured, plus "tons of points in-between." The map will be three times bigger than Forza Horizon's Colorado setting, and also more open compared to the fenced-off fields in the original Forza Horizon, so you'll be able to tear through crop fields and smash into fences to carve your own path.
Day and night cycles return to bring the world to life, but it's the dynamic weather effects that will set Forza Horizon 2 apart, with spectacular rain effects that not only look sublime, but adversely affect the road conditions, causing you to adjust your driving style accordingly. Fleeting glimpses of Horizon 2's weather effects can be seen in the E3 trailer.
//www.youtube.com/embed/XtY4rW1TiZM?list=UUEvr879Hns1Ccb_gVaV7-5w
Once again, the career will be centered on the Horizon Music Festival, spanning over 700 events which reportedly amount to over 100 hours of gameplay. Skill points will also return, rewarding you for flamboyant driving whenever you narrowly weave through traffic, pull off a prolonged powerslide or smash into road-side objects. These skill points help you level up, unlocking wrist bands which gain you access to events. Being set around a festival, music players a big part of Horizon 2. The soundtrack spans a variety of genres spread across eight radio stations, three of which are Horizon stations hosted by BBC Radio One DJ Rob da Bank, while another three are all-new stations curated by independent music labels.
Forza 5's smart cloud-based Driveatar AI will also return, allowing you to race against ghosts recorded from other players even when they're not online. The technology has evolved since Forza 5 and adapted for Horizon 2's open world, however, making the AI more unpredictable than ever.
Horizon 2 will also adopt a seamless online multiplayer experience with dedicated servers available, so waiting around in lobbies will be a thing of the past. Need for Speed: Rivals attempted something similar with its AllDrive system, but being limited to six players caused it to fall short of its potential. Horizon 2, on the other hand, will allow up to 11 online players to explore the open world together, compete in races, cooperate in Bucket List challenges, team up in King and Infected modes or just free roam. Car Clubs have also been expanded to support up to 1000 players.
Kinect support will link to Horizon 2's GPS system called 'ANNA,' which also acts as a game guide offering directions, giving you suggestions on challenges relevant to your car and connecting you to friend's online matches. It can be activated using voice commands from the Kinect: asking "What should I do next?" will offer up intelligent suggestions.
Are you pumped for Forza Horizon 2? In addition to the trailer, you can feast your eyes on these brand new screenshots fresh from E3 below.