The Wipeout-inspired anti-gravity racer, Formula Fusion, has been successfully greenlit on Steam just one week after making its appearance. Valve will now reach out to R8 Games to determine their timeline for finishing the game and when it will launch on Steam.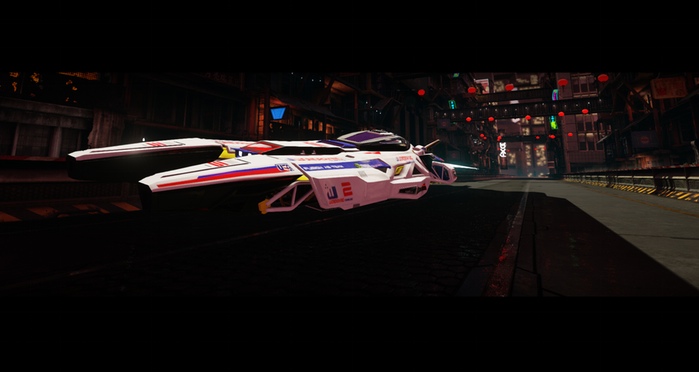 A spokesperson for R8 Games commented:
"Hi everyone, I feel a few beers are in order. Before I become incoherent I will sign off and thank you lovely people for backing us. I will post up some more materials tomorrow.

Love you all."
Formula Fusion's Kickstarter campaign is still live. At the time of writing the game has managed to raise £57,208 with just under three days left remaining. We recently saw the first pre-alpha gameplay footage of the futuristic racer which showed some odd handling behavior, R8 Games have since commented:
"You may also have noticed that the handling is very stiff at the moment – this is very much a priority for us to sort and we have the tools to tweak everything, but again, it is a slow process at the moment as it has an effect on everything else including collision. So bare with us…  "
As big fans of the Wipeout series, we at VVV are very excited about this game to say the least, we're hoping the game will be a true successor to the Wipeout games we so love. We'll keep you up to date on all the developments of Formula Fusion, so stay tuned.
Support Team VVV on Patreon: www.patreon.com/TeamVVV.
https://youtube.com/watch?v=iASsC2Du8R4