Fans of Formula 2 will likely be very pleased to hear the single-seater series will be officially represented in the upcoming F1 2019 game.
For the first time ever in a Codemasters-developed Formula 1 title, players will have access to a Formula 2 car in-game – in this case, the Dallara-developed chassis that was introduced to the series last year.
Codemasters is keeping details on the Formula 2 content's integration in the game under wraps for now, but it has confirmed players will be able to use the content online and offline. Befitting its status as a Formula 1 feeder series, the Formula 2 content will also be integrated into the career mode, as players will be able to race in the Formula 2 Championship before being promoted to the top-tier series.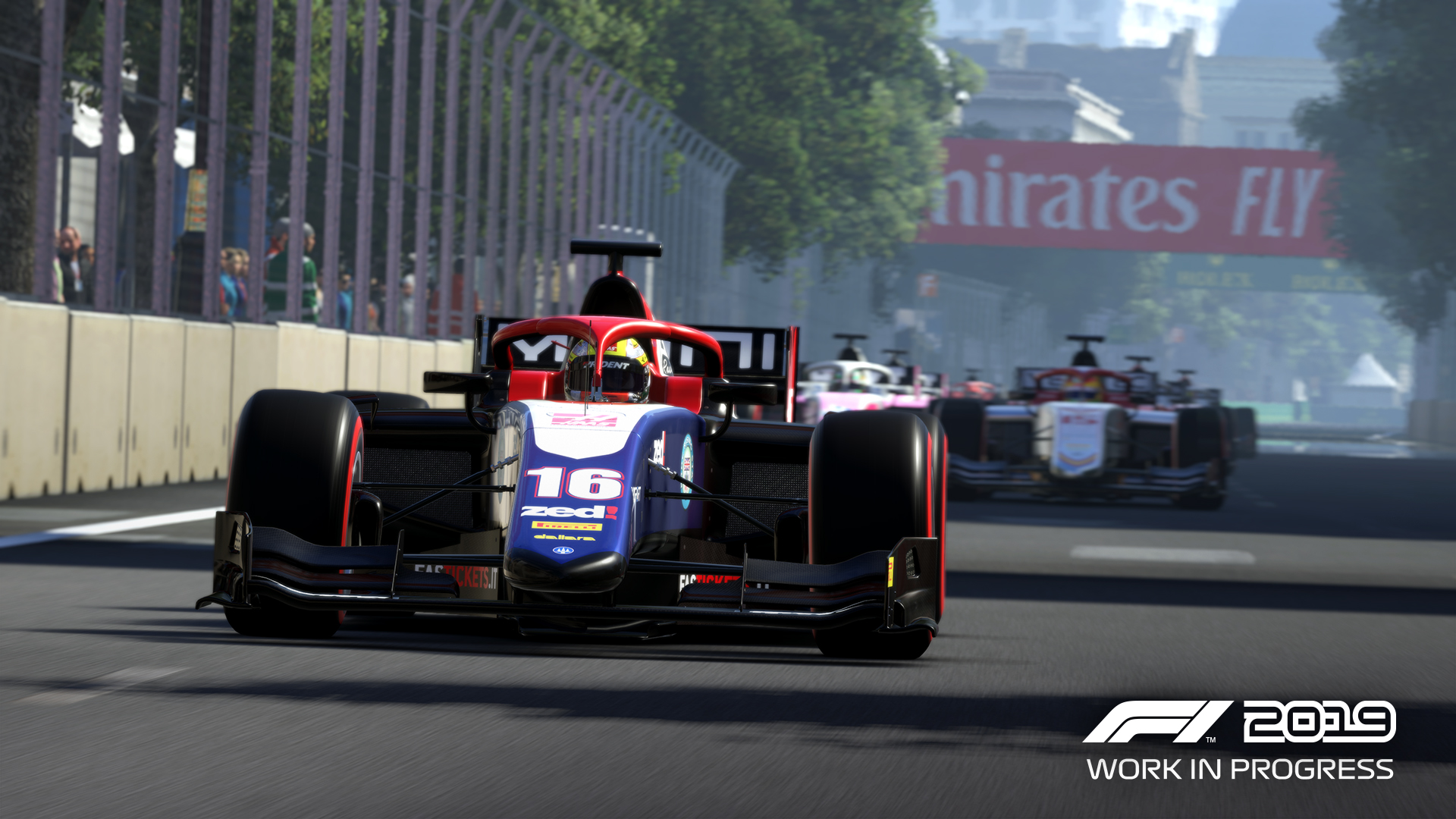 According to the developers, the full 2018 Formula 2 season will be represented in F1 2019 from launch, with the 2019 championship being added to the game for free at a later date.
Paul Jeal, Codemasters' F1 franchise director, said: "We're also extremely excited to be bringing the FIA Formula 2 Championship to the franchise. It's consistently been one of the most requested features from our community and it comes at a perfect time with the top three drivers from 2018 in George Russell, Lando Norris and Alexander Albon progressing to F1® for this season. We can't wait to unveil more details on how this is integrated into the career mode in the coming weeks."
F1 2019 is on track to hit store shelves later this year, at an earlier-than-normal calendar slot of 28th June. Prospective players on PC, PS4 and Xbox One who want to play the game earlier can pre-order the 'Legends Edition' and start their F1 2019 journey on 25th June.