A trio of all-new road and racing cars for Project CARS headlines the latest weekly update build for Slightly Mad Studios' work-in-progress racing game.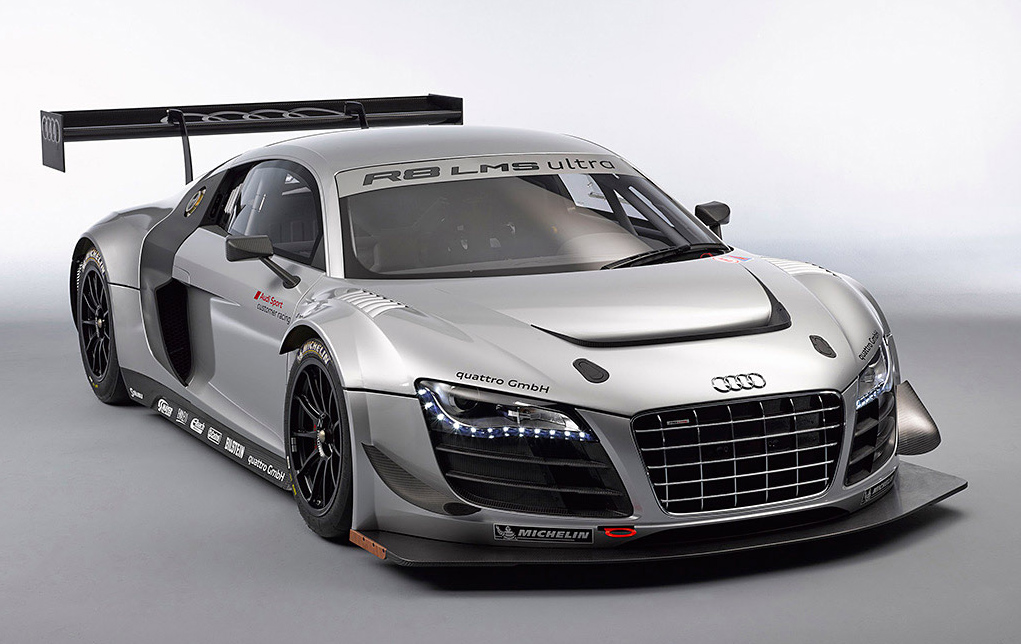 Starting from this week, all crowdsourced WMD members will be able to experience two new Audis – the R8 V10 plus road car and the homologated R8 LMS ultra GT3 racing variant – for the first time in Project CARS, mere days after developer Slightly Mad announced the Audi licence acquisition for the title.
The Ford Mustang Cobra Trans-Am competition car also makes its surprise pCARS debut, becoming the first fully licenced American stock car to appear in the game, and the second overall after the Chevrolet Lumina NASCAR-inspired 'Caper Stock Car' was added to the title in early 2012.
On top of the new content additions, an array of tweaks, fixes and overall improvements also heavily feature in Project CARS Build 688, with the full list of changes detailed in the patch notes below:
Build 688 (21/03/14, Team Member+) – ~277.1 MB
Next-Gen:
XB1: Savegame code, missing header file added.
PS4: Added Invite friends gui handler
PS4: Session/Invitation improvements. Image invitation.jpg added.
Audio:
Update with latest tech (WIP)
Updated balance (WIP)
Adding trajectory settings for Caterham 500
Adjustments to existing sfx placements, plus additional placements
Balance change for levelsounds
Render:
Change to the sky rendering in reflecition maps.
Impostor reflections scaling system changed
Adding in code to workout size of particle for depth texturing.
Material shader tracking: vastly reduces the amount of shader changes we issue. (saved approximately 2800 calls to DX11 with a full start grid)
Impostor reflection strength made independent on waterval in shader
GUI:
Fix for hanging on splash screen when not logged into steam
Revived all relevant DLC code, re-fitted to Aries with the addition of basic Steam implementation
Hooking into the custom text colouring for the chat handler in the GUIHandlers.
Adding accessors so that page handlers can access custom chat text colours.
Setting the custom chat handler text colours in content
AI/Pitstop:
Rolling start spawns skip setting up initial pose
Physics:
Pagani Huayra: First stage of active aero setup
Radicals: Engine stall/bump start tweak. new brake fade tech
Palmer JP-LM: Engine stall/bump start tweak. new brake fade tech
Mercedes SLS AMG: Revised active aero settings
BMW 1M: Adjusted tire pressure again
Vehicles:
BMW 1M: Added LODX clones
Ford Mustang Cobra TransAm: Material fixes
Ford Sierra Cosworth: Fixed logos typo issue
Audi R8 V10+: Fixed shadow gaps, fixed shadow cast gaps, added 3D badges, New brake discs, added 3D Audi logos, many other fixes
Audi R8 LMS: Added 3D badges, fixed shadow gaps
Ford Mustang Boss302R: Alpha 2 animations drivers
Mitsubishi Lancer EvoX: Added paint colors
Tracks:
Besos: Club layout added, tweaked lod and emmisives, tweaked lod settings on pit building, merged in updated pitbuilding, garages and pitarea assets, New conplete AIW for new track. 36 grid size. No pit or garage area.
Loire: New texture maps, 1st commit
Known issues:
Replays in MP: Not working as they should
P2P Tracks: Don't press return to pitbox
x64 temporarily disabled due to steam client issues.