The 2016 Ford GT racing car is now accessible as free DLC in the Xbox One-exclusive racing game Forza Motorsport 6.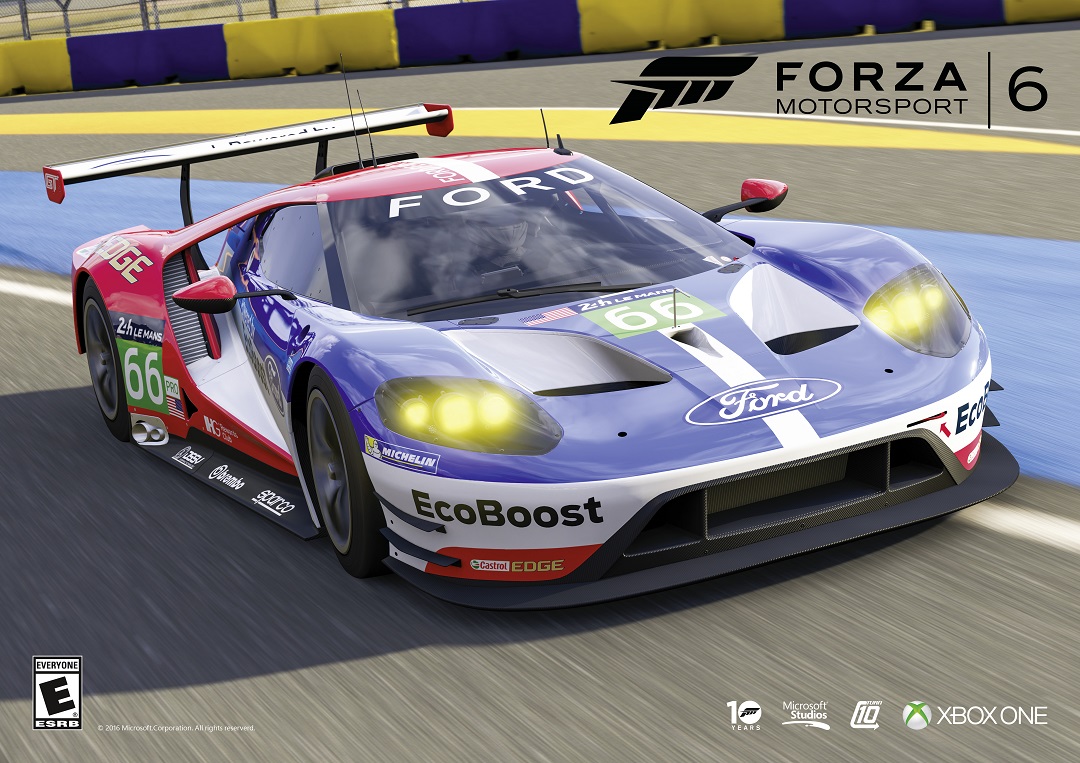 Unlike prior free content for the title, however, the Ford GT GTE car won't be made available on the Xbox Store marketplace. Instead, in a similar manner to the Chryslus Rocket the code for the car is being sent via Xbox Live Messaging to current players of Forza Motorsport 6.
The arrival of the Ford GT racing car in Forza Motorsport 6 has long been expected. Not only is the Ford GT road car featured on the box art of the game, but the Ford GT GTE car was also revealed at last year's 24 Heures du Mans endurance race as a static display with prominent 'Forza Motorsport' sponsorship.
Built in part to celebrate the 50th anniversary of Ford's iconic 1-2-3 finish at the 1966 24 Heures du Mans endurance race, the current Ford GT racer will be competing in next week's Le Mans event. Though its GTE classification means it won't battle for the outright win, Ford aims to triumph over its competitors from Ferrar, Porsche, Aston Martin and Chevrolet in the GTE Pro category.
Support Team VVV on Patreon: www.patreon.com/TeamVVV