You'd be forgiven for forgetting all about the upcoming demolition derby racer FlatOut 4: Total Insanity currently in development by Kylotonn Games. First announced back in August 2015, the game was originally slated for release in 2016, but was delayed to an unspecified date. We may now know the final release date, however – and it's coming sooner than we thought.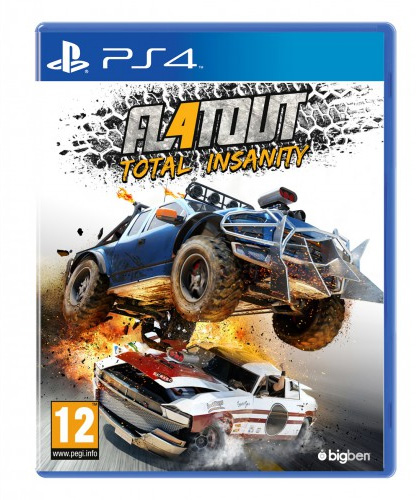 According to French site JVFrance, FlatOut 4 will be crashing onto PS4, Xbox One and PC on March 10th. As well as sharing some new screenshots (including the box art, no less) which confirm that the driver-ejecting Stunt mini-games are back with a vengeance, the publication reveals that 27 cars will feature in FlatOut 4 with everything from muscle cars and monster trucks, to buggies and ice cream vans. There will also be four arenas, 42 challenges, 20 races, 10 game modes including an Assault mode, and online multiplayer for up to eight players. As well as vehicle damage, environments will also be destructible.
Unbeknown to us, BigBen Interactive announced a publishing and distribution deal with Strategy First back in November, confirming the March window release for FlatOut 4. "FlatOut 4 – Total Insanity marks the return of the franchise to the level of excellence that established its reputation with players, and we are sure it will win over the public in Europe and Asia," said Alain Falc, CEO of Bigben Interactive.
Personally, I'm looking forward to the belated comeback of FlatOut. The series often fell under people's radars due to the popularity of Burnout at the time, and there aren't very many combat racers on the market right now apart from Carmageddon Max Damage and Gas Guzzlers Extreme. That will soon change, of course, when BugBear's Wreckfest makes its console debut this year.
Just please, please be better than the write-off that was FlatOut 3 Chaos & Destruction.