Ahead of its reveal tomorrow, the first screenshot for the next Next for Speed game has been revealed.
The teasing screenshot depicts a green car sporting a "Speedhunters" wheel – presumably this is the same Porsche secretly shown in the last teaser.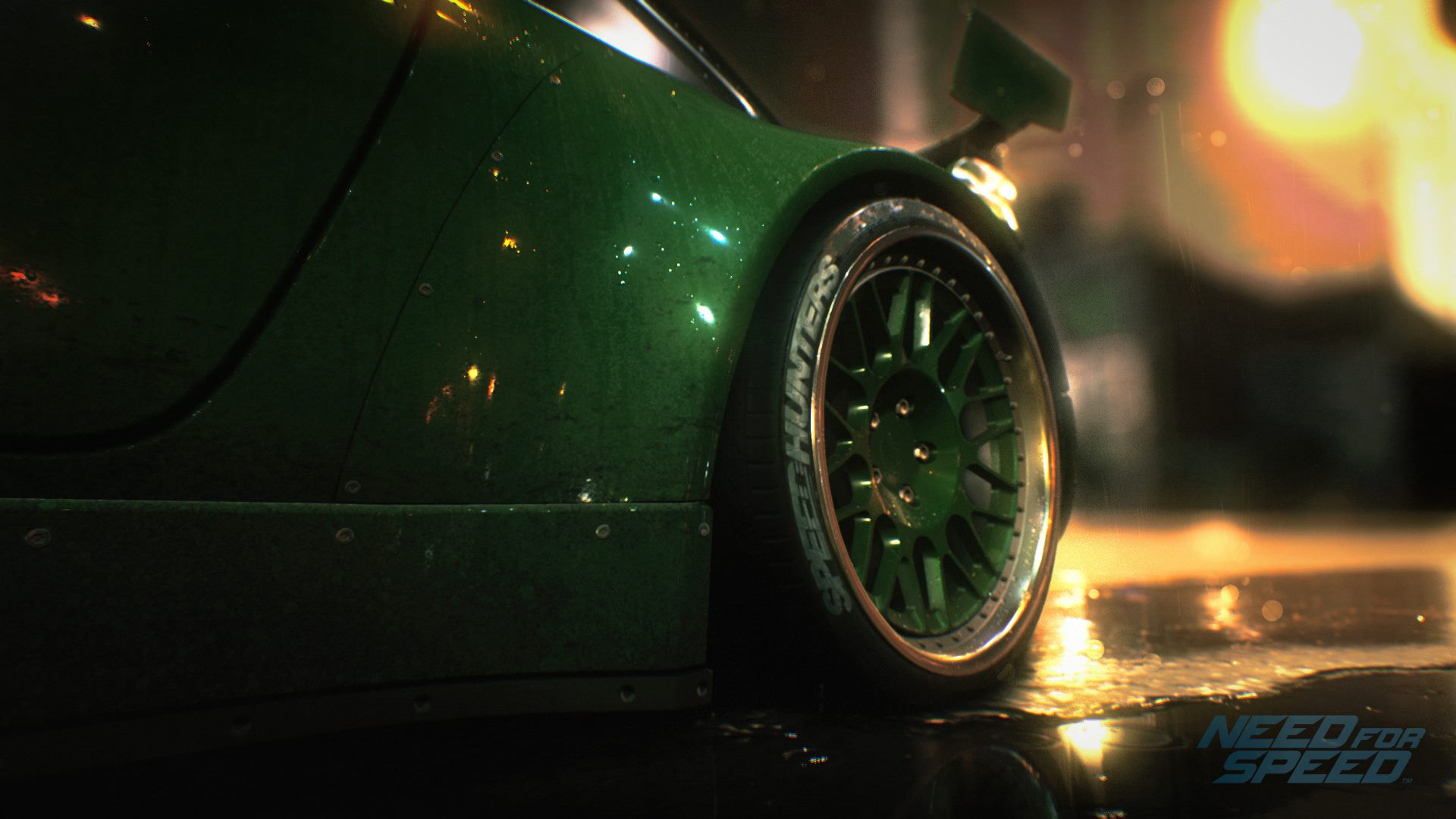 Speedhunters is a community of car enthusiasts owned by EA. Whether or not they were directly involved with the deveopment remains to be seen, but Ghost Games have emphasised how they will be listening to the community to make the next Need for Speed the game fans want in previous statements.
There's certainly a lot of hype for the next Need for Speed game, as veterans are hoping that the next game will be the long-requested Need for Speed Underground 3. What we've seen so far indicates that this might not be too far fetched, as teasers have strongly hinted at a return to car customisation and illegal night time street racing.
All will be revealed tomorrow when the next Need for Speed game is officially announced, so check back on the TeamVVV website for all the details.
What are you hoping from the next Need for Speed?
Support TeamVVV on Patreon: www.patreon.com/TeamVV