The very first controller concept images for Slightly Mad Studios' "Mad Box" console have been revealed courtesy of Slightly Mad CEO Ian Bell, and much like the chosen Mad Box design, the controller concept is hardly inconspicuous.
The controller appears to be impressively large and centres around its touch screen which is able to project a number of different interfaces aimed to increase functionality and improve immersion.
One such image projects a speedometer and tachometer (rev counter) which look particularly cool, however, it remains to be seen how much features like this will actually be used as we really shouldn't be looking at our controllers when we are racing – still, the keyboard is handy.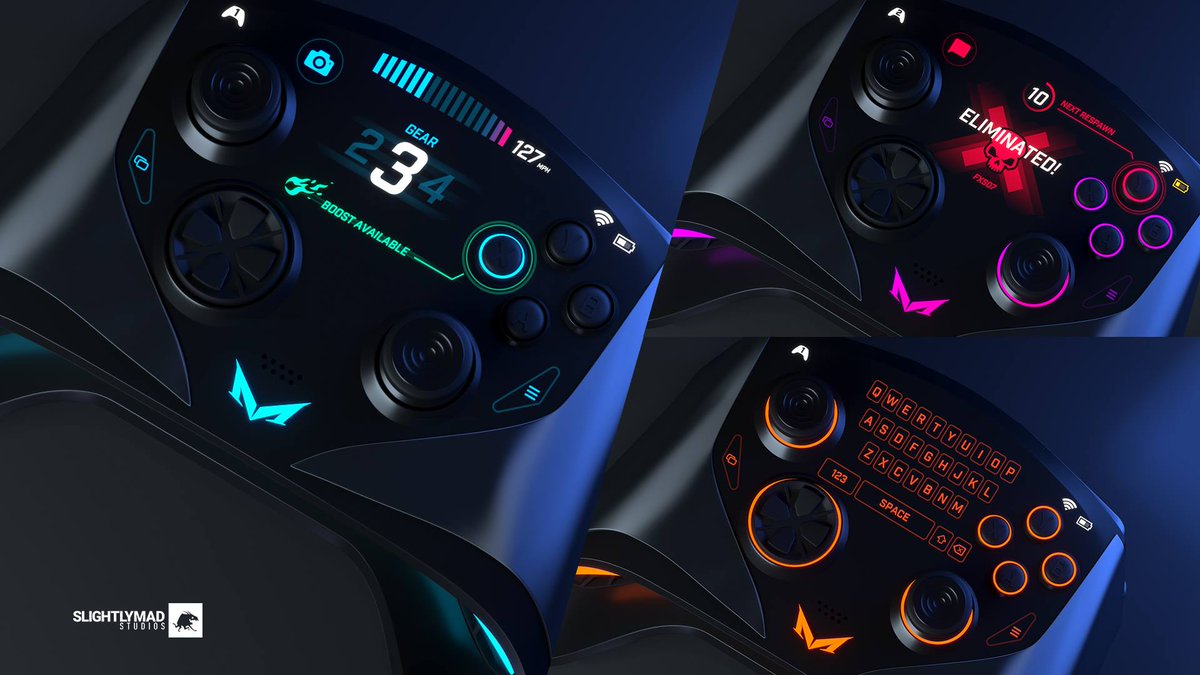 The controller concept, which follows the familiar button layout, compliments the Mad Box design well with its sharp angular lines giving it an ultra-futuristic look. The shoulder buttons look ideal for racing too giving the impression of having plenty of "travel" which should give you optimal throttle and braking control.
The controller even boasts rear paddles presumably this is primarily for gear changing purposes which is actually a rather brilliant idea as changing gears on a controller is usually an unsatisfying experience when compared to a racing wheel – this will give you a good compromise.
The Mad Box console will support 4K, VR at 60 frames per second, and developers will have access to a full engine for no charge according to Bell.
Bell recently offered a prize of "10K and free games for life" if somebody can come up with a winning slogan for the recently revealed "Mad Box" console which is expected to release in "around three years" and will boast specs of "a very fast PC 2 years from now".
Check out the very first Mad Box controller designs below.