BugBear's Next Car Game has gained some significant traction lately, having set up a Kickstarter campaign to gain more supporters and funding.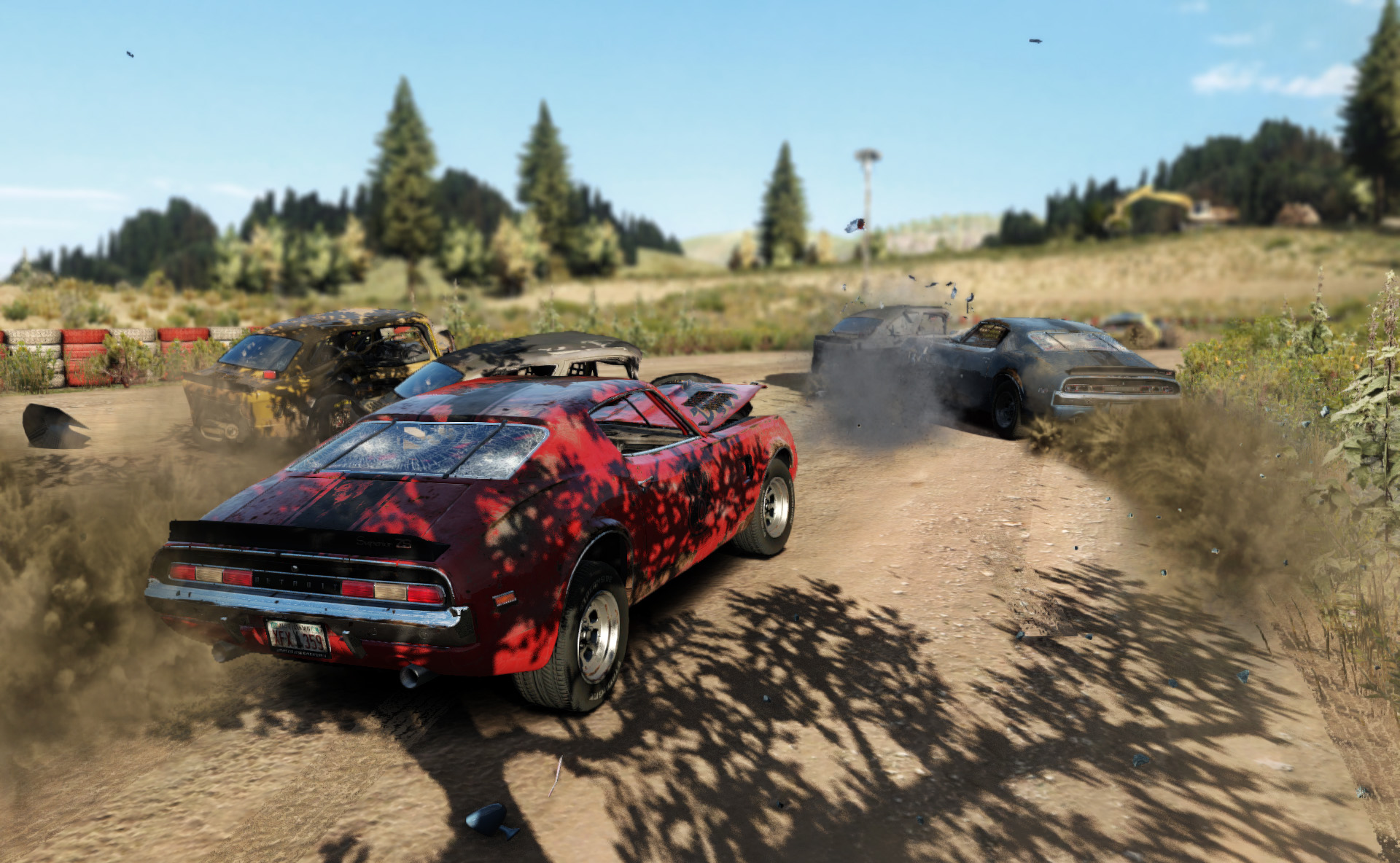 Previously, we've seen screenshots and some tantalising video trailers showcasing the impressive soft body dynamic damage modelling, but BugBear have now presented a short video comprised of actual gameplay played by a developer on what appears to be a Logitech G27 wheel setup, testing the handling in a rear wheel drive car on gravel in a white knuckle full contact race.
Being billed as a spiritual successor to their off-road FlatOut racer, it's no surprise that the gameplay is instantly reminiscent of the fabled series: there's a classic dirt track that could have easily been used in the original FlatOut, the racing is fast and frantic with AI opponents trading paint as they jostle for position and, as is a trademark of BugBear, the track is littered with destructible objects – watch as tyres get strewn across the track following a head-on smash into a tyre wall
//www.youtube.com/embed/dnDQ_tlA_zw
If I have a criticism, the phyiscs don't seem to have evolved much from FlatOut at this stage. Of course, BugBear never set out to make a realistic driving simulation, but FlatOut's cars always felt just a bit too planted, which also seems true in Next Car Game – hard landings from jumps don't seem to affect the car as much as it should in the video. Likewise, the car being driven doesn't appear to have a lot of weight, ploughing into other cars and spinning them out as if it was a truck.
However, FlatOut was never very realistic either – BugBear are opting to deliver spectacle instead, which FlatOut delivered in spades and Next Car Game looks to be following suit. Also if the handling doesn't your preference BugBear have confirmed that a selection of driving aids will be available.
Nevertheless, Next Car Game is very much work in progress, so what we're seeing here isn't representative of the final game due for release on PC early next year and PS4 and Xbox One later in the year, providing BugBear can raise the funding.
BugBear still have a long way to go to reach their funding goal on Kickstarter – at the time of writing, over $69.000 out of the target $350,000 has been raised. You can show your support on Next Car Game's Kickstarter page, where BugBear are promising to release a playable sample of their destructive racer after the campaign has finished.
Some new screenshots were also sent to us showcasing the car variety, featuring a series of rust buckets more in keeping with the banger racing theme compared to later FlatOut games which were overrun with street racing cars.
We hope to get our own hands-on with Next Car Game soon to bring you some comprehensive coverage of the game.