F1 Race Stars caught us all off-guard when it was first announced by Codemasters. With its lighthearted cartoony take on the glamorous world of F1, complete with big-headed caricatures of all the drivers, it stood out as a breath of fresh air in a genre that's constantly compared to Mario Kart.
With the advent of Gamescom this week, Codemasters have released some brand new screenshots of F1 Race Stars. Taken from an early build of the game, this is the first proper glimpse we've had of how it will look in-game and we like what we see so far.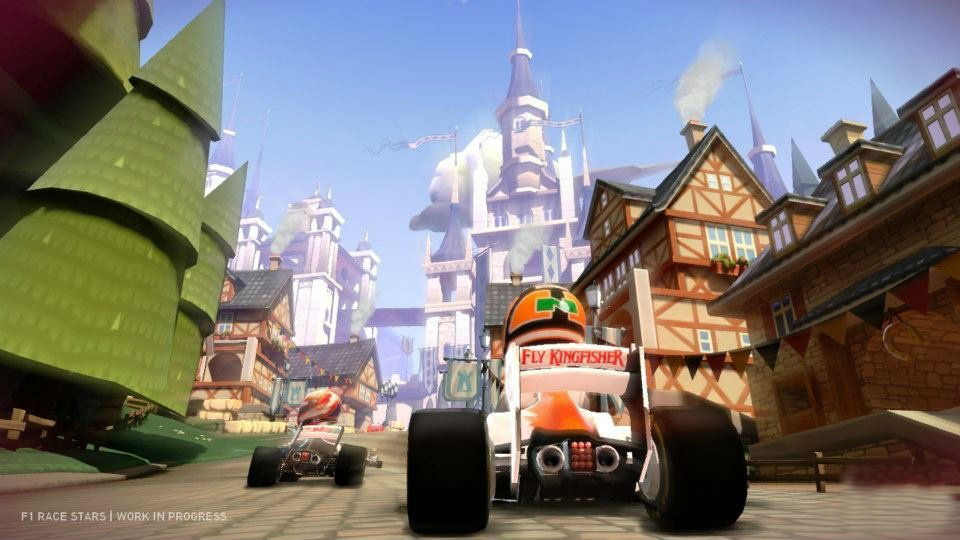 Being Gamescom, the new circuit shown is set in Germany, although visually it seems to have a Mod Nation Racers flavour to it. We look forward to seeing how F1 Race Stars will evolve into the quirky visual style we were promised from the initial CG trailer as Codemasters continue to polish it up ahead of its November release.