The LaFerrari is undoubtedly one of the most publicised cars of the year, the official successor to the Enzo that pits itself against the mighty McLaren P1 and Porsche 918 in the battle of the hybrid supercars. Little wonder, then, that numerous racing games have been snapping it up lately. Forza 5 can claim itself to be the first racing game to feature the fabulous Ferrari, and it's also set to return in Forza Horizon 2 next month, but it won't be long before Forza loses its exclusivity as it will also be playable in Ubisoft's open world caRPG The Crew when it pulls up later this year.
However, there's one competitor in this race that Microsoft may not have considered: Assetto Corsa. To mark the recent landmark of achieving 30,000 likes on FaceBook, Simulazioni has revealed the first in-game preview of the lustrous LaFerrari in all its curvaceous glory racing round Spa.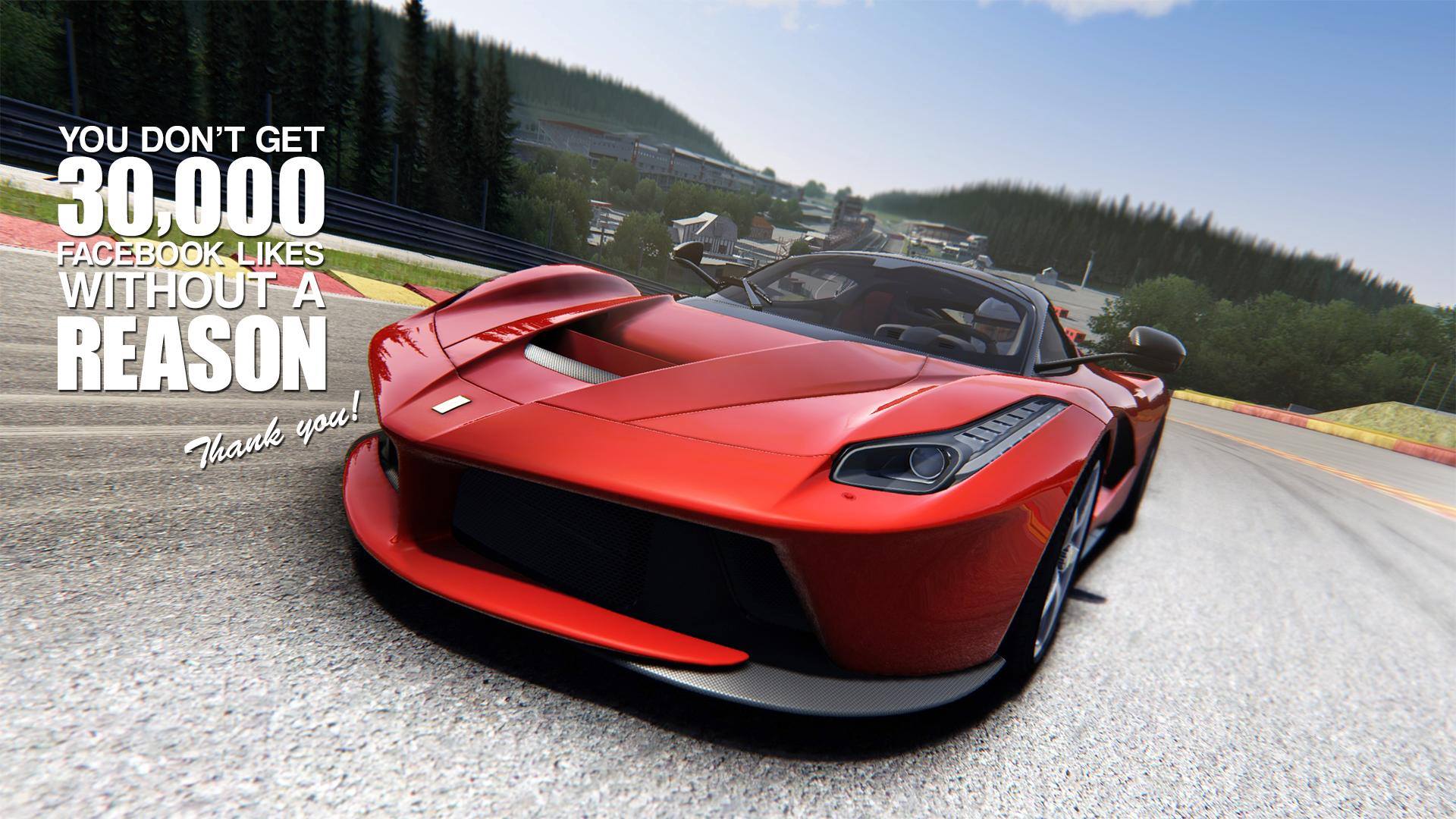 Sadly, this isn't an indication of its imminent arrival – it was already previously announced that the LaFerrari will be released as a free download when Assetto Corsa reaches V1.0 later this year – it's almost like a spit in Microsoft's face after they infamously charged a premium for the privilege of driving the LaFerrari in Forza 5. While you have to commend their charitably, it's a a crying shame we have to wait considering that the modelling appears to already be complete. Oh Kunos, you tease.
//www.youtube.com/embed/ZaGBiewww_g?rel=0
Still, all the signs suggest that it will be worth the wait. Assetto Corsa is widely regarded as one of most realistic racing simulators available on PC, so it's probably right to assume that it will be about as close as most of us we'll ever get to experience driving the LaFerrari given that it currently isn't available in any other PC racing sim and only 499 exist in real life. That and the fact they cost over £1 million each.
Are you looking forward to taming this soon-to-be iconic prancing horse in Assetto Corsa?