The fourth and final GT Academy 2014 qualifying round is now available for Gran Turismo 6 players to take part in.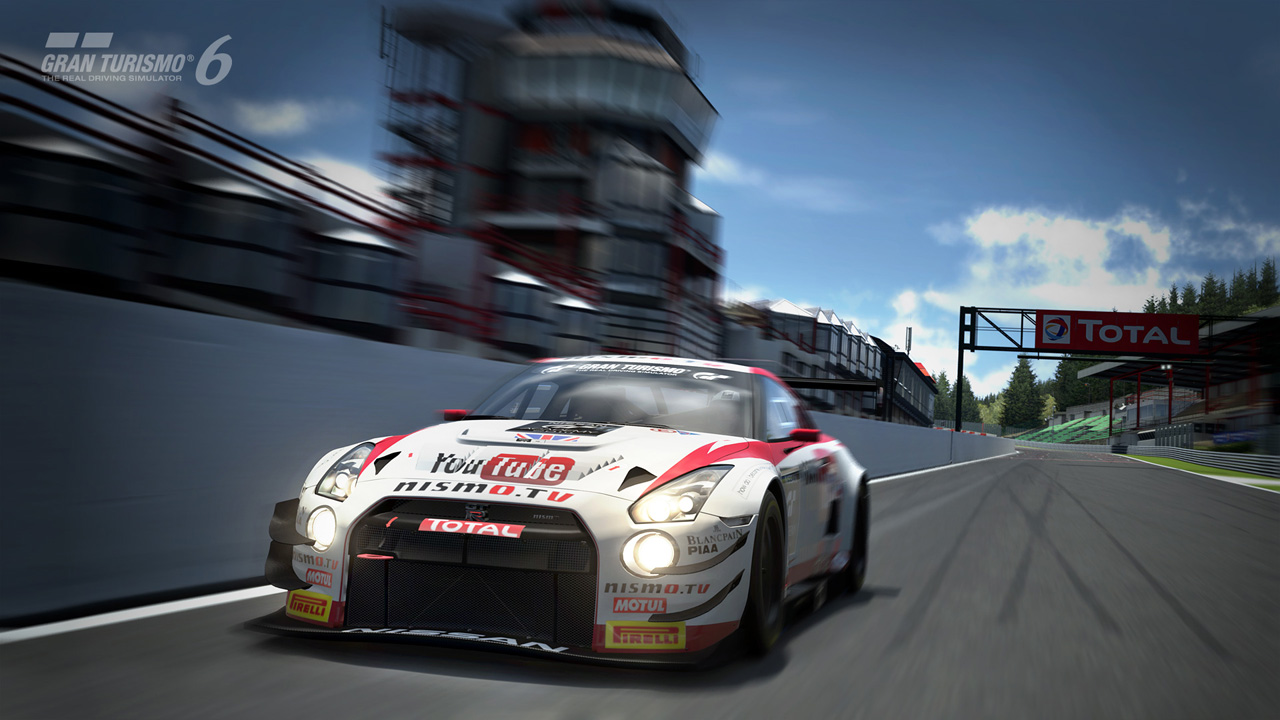 As with the prior three events, Round 4 tasks players with setting a lap time around a certain track: in this case, around Spa-Francorchamps in a Nissan GT-R Nismo GT3 racing car.
The car featured in the challenge is one of historical significance to the GT Academy: the very GT-R GT3 used in Round 4 is the same one that GT Academy winners Lucas Ordonez, Jann Mardenborough, Wolfgang Reip and Peter Pyzera drove to a third place finish at last year's Spa 24 Hours endurance race in the Pro-Am class
Whilst the podium-placed GT-R GT3 racer is an all-new vehicle to the Gran Turismo franchise, it's currently unknown at this moment in time if or when the car will be released in Gran Turismo 6,
Upon setting a lap time, GT Academy 2014 entrants from participating countries will have their lap time posted on the 'Your Region' lap time, with the fastest drivers from each territory being promoted to the National Finals come the end of the qualifying process.
Prospective NISMO Athletes will also have the oppurtunity to progress to the National Finals through the GT Academy Challenge mini-game on Facebook.
It's worth pointing out that, whilst all Gran Turismo 6 players can complete the four qualifying rounds, those who aren't residents of the participating countries won't be allowed to progress any further throgh the competition.