Just off the bat of the news item revealing the Ferrari 458 GT2's inclusion in their upcoming PC sim, Kunos Simulazioni has confirmed the Ferrari 599XX Evoluzione will be making an appearance in Assetto Corsa.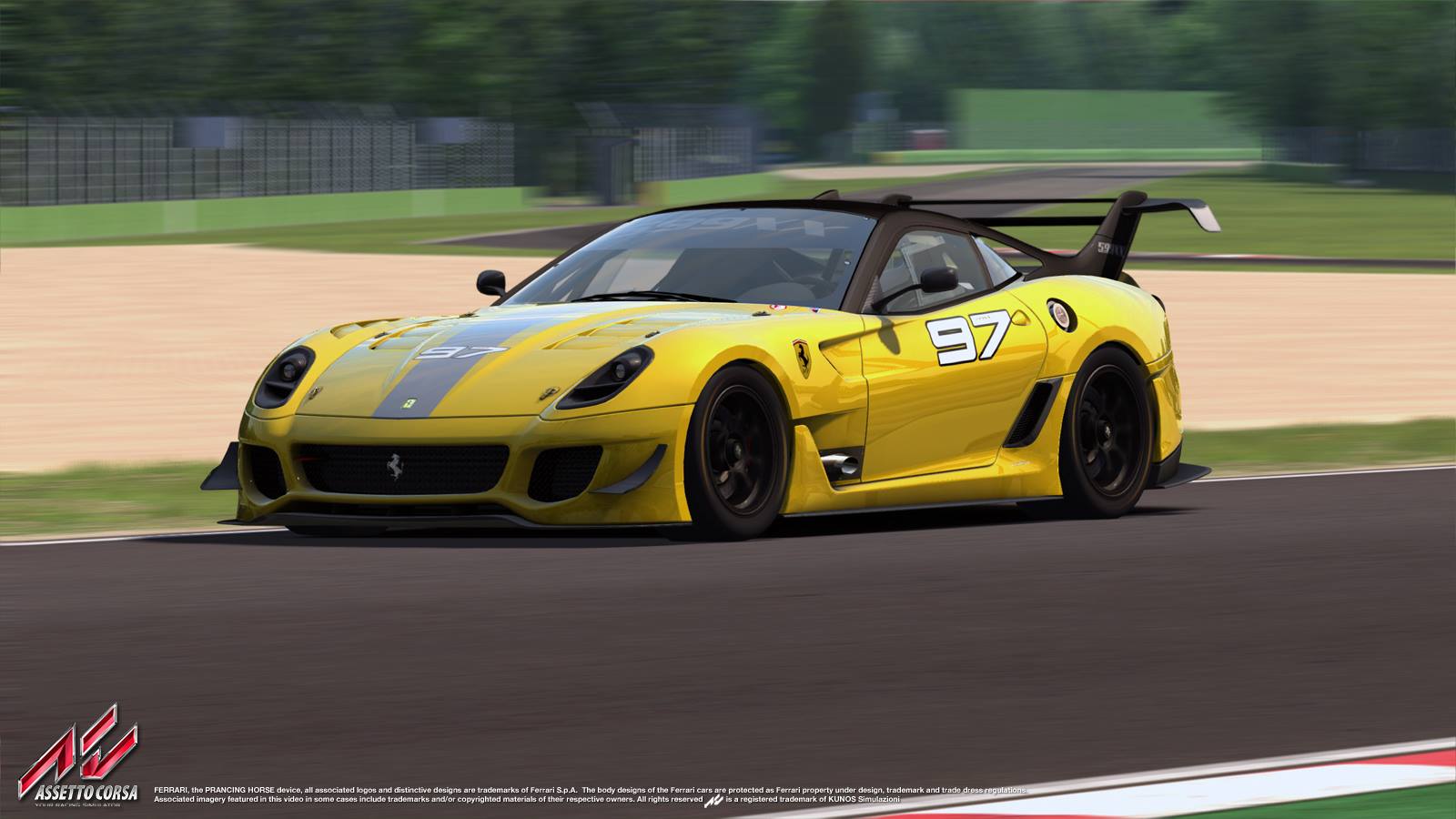 As far as licenced Ferraris go, the 599XX Evo is a pretty special one to include in the official car roster: after all, it's comfortably one of the fastest and most extreme machines ever to be associated with the famed 'Prancing Horse' emblem (with an official time of 1minutes and 15 seconds, it's the quickest non-racing prototype to ever lap Ferrari's private Fiorano test track), and the firm's official test drivers claim the only way to get the best out of it is to leave the assists on.
Given Kunos prides itself on being the maker of some truly exceptional PC sims (especially with regards to physics), it'll be interesting to put that claim to the test, if Fiorano is indeed one of the tracks that's featured in Assetto Corsa…
With the 599XX Evo being the fourth out of the five licenced Ferraris to feature in Assetto Corsa, we're also eagerly looking forward to finding out what rounds up the list, especially as each new Ferarri that's mentioned appears to be even faster and more track-orientated than the one that preceded it.
So, what do you reckon could be the final Ferrari to appear in Assetto Corsa? Do let us know what youre predictions are in the comments box below, on our Facebook page and on our dedicated Assetto Corsa thread in our forums