FAST Racing Neo has been released exclusively through the Nintendo Wii U eShop today, and will only set you back a measly £10.99.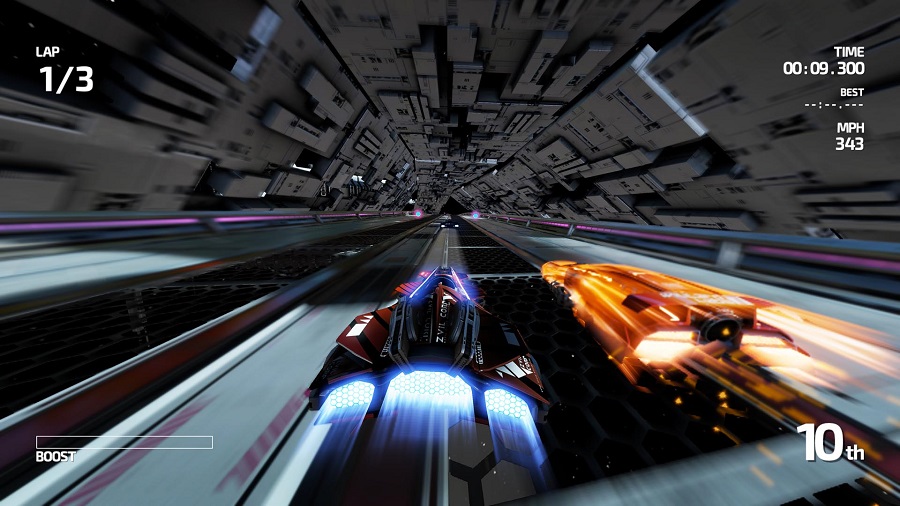 The futuristic anti-gravity racer takes obvious inspiration from F-Zero and Wipeout games but carves out its own gameplay mechanics to help give it an identity all of its own. FAST Racing Neo by developer Shin'en Multimedia is actually the successor to 2011's FAST Racing League. Neo was first announced all the way back in 2013 and had an original release window of 2014. No doubt the extra time was spent very well indeed, the final result looks amazing and the game runs very smoothly indeed.
As with all game releases, a launch trailer was released which can be viewed below.
FAST Racing Neo features 16 gorgeous and completely varied tracks with realistic weather conditions. The weather conditions do affect your races too – ice will send you skidding and sandstorms can blow you off course. The game also features a very impressive tally of 60 crafts and will run at a very smooth 60 frames per second and at 720p resolution.
Players must master all three of Neo's leagues, each faster and more challenging than the last and can do so using either traditional controls or opting for motion controls. Finding your flow is key to going fast in FAST Racing Neo, changing your ship's phase (or rocket trail if you prefer) to match the coloured boost pads will give you a satisfying speed boost. Coloured orbs scattered among the environments will also provide you with additional boost.
We managed to get a hands on with the game at this year's EGX and were lucky enough to be introduced to the game by none other than the game's Art Director Martin Sauter, video below.
Help TeamVVV grow by supporting us on Patreon: www.patreon.com/TeamVVV.