F1 2019 gave you the chance to compete in Formula 2 races for the first time in the series and Codemasters are not stopping there for this year's officially licensed Formula One game.
In the coming weeks, Codemasters will release a digital update giving you access to the full 2019 season. To whet your appetites for the upcoming F2 2019 season, a new video has been released putting the spotlight on Formula 2, you may recognise some of the people featured.
Paul Jeal, F1 Franchise Director at Codemasters, weighed in on the forthcoming update: "We were delighted to include F2 in F1 2019 this year, and the reaction to its inclusion has been fantastic. Not only are the cars great fun to drive, but the unique race weekend format of Formula 2, and the near equal cars makes for a perfect gaming combination.
With both the F1 & F2 seasons about to resume from the summer break this weekend, at the FORMULA 1 BELGIAN GRAND PRIX 2019, I know that many of our fans are looking forward to getting their hands on the latest car & driver line-ups and experiencing a full F2 2019 Championship.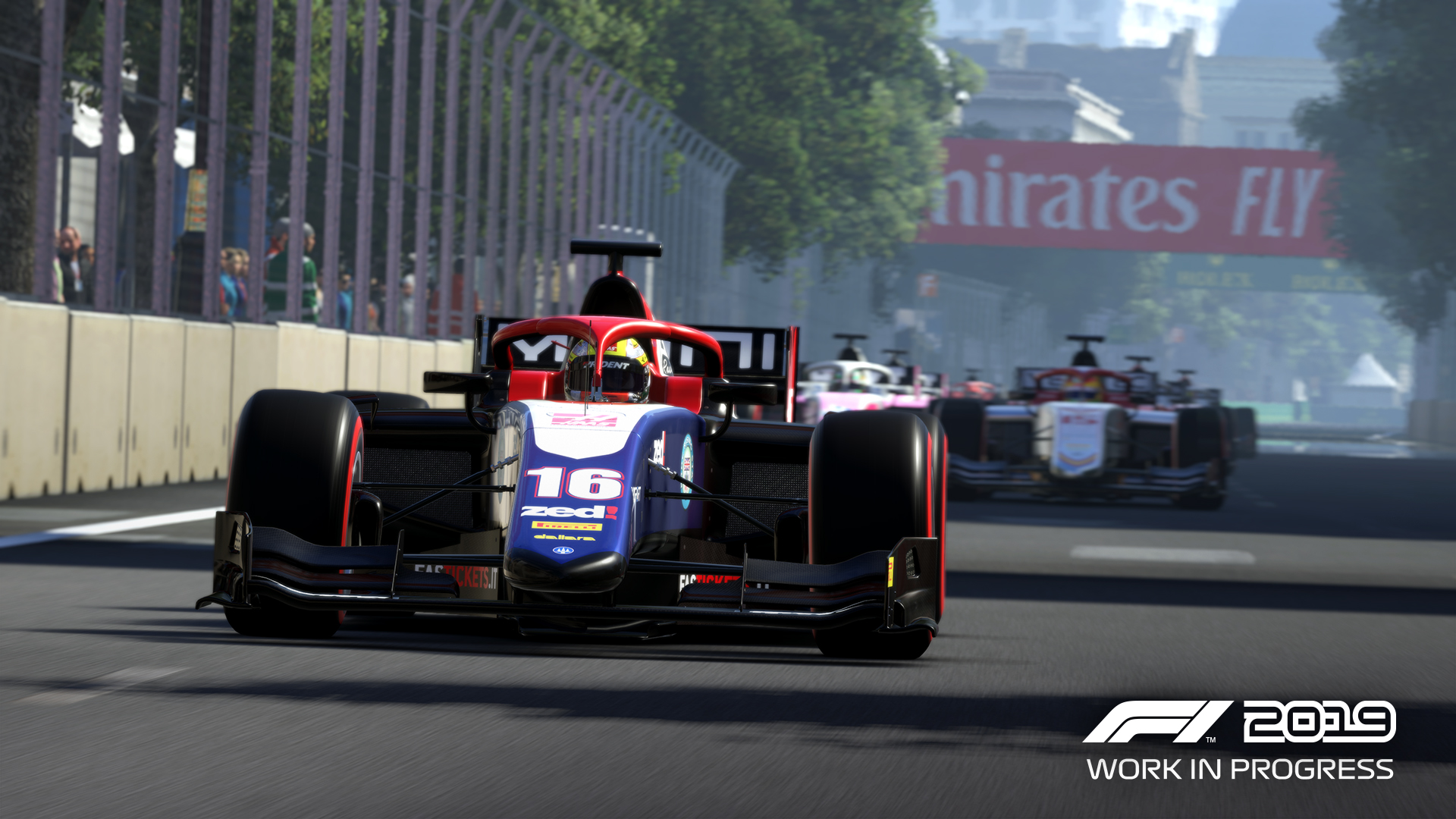 For those fans who aren't as familiar with Formula 2 as they are with Formula 1, we have spoken to several former drivers, the commentators and F2 themselves on what makes it so different from F1, as well as touching on the predominant themes of rivalry and the pathway to F1. It was fascinating to get a great insight from those who have been there and done it and I hope our fans enjoy this series of videos over the coming weeks"
We'll keep you updated with any developments on the forthcoming Formula 2 2019 season update as soon as we know more.