With the RaceNet feature set to play such a prominent part in their games, it's quite surprising that Codemasters hasn't really said that much with regards to what we'll get in their flagship title, F1 2012.
That said, two new preview pics have just been revealed, which give us a tiny snippet of speculative info as to what we'll expect to see in the RaceNet implementation.
The first screenshot showcases what appears to be part of the 'career mode' menu, as it showcases icons that'll display the player's progress as a virtual F1 driver – there are slots for how many races victories you've accumlated, how many championships you've won etc, and is reminscent of what we saw in the loading menu titles for the Colin McRae: DiRT rally game.
However, there's also one 'box' that showcases the "Favorite Track", which could mean that these stats aren't just for single-player career races, but also Time Attack and Time Trial events, and perhaps even the 'Co-op Season' mode, should it be carried over from F1 2011.
The second screengrab, though, gives us more of an inklin as towards what the RaceNet aspect of the game will focus on. As expected from an feature that focuses on comparing statistics, it's all familiar stuff to people who used 'Autolog' in Need for Speed games or play the first-person shooters such as the more recent Call of Duty titles, or even some aspects of past Codies F1 games – you can compare your times in either Time Trial or Time Attack modes, and there also seems to be quite a few variables in the mix, such as (we assume) what car, what track, what mode, what the weather was and whether or not assists were used.
However, it's the massive chart that caught our attention, and not just because it dominates most of the image. We get the expected leaderboard function, where your time is ranked and compared with everyone elses, but the diagram also seems to showcase how many drivers posted and submitted a certain time.
Which is quite a nifty feature if you ask us!
Also, Codemasters announced earlier today that the official F1 2012 game website has gone live, and can be accessed via www.formula1-game.com. However, a word of warning: there's currently been a lot of traffic to the site, so don't be too put off if you can't load the homepage up on your first go.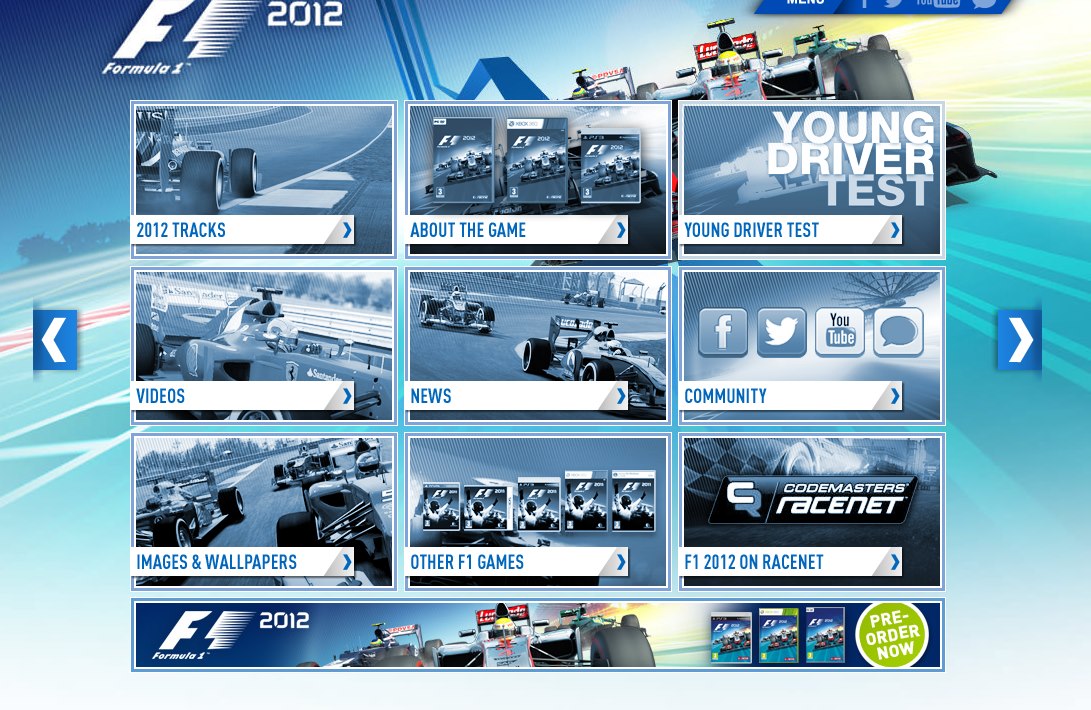 So, what do you make of F1 2012's RaceNet integration so far? Are you impressed by Codemasters' work, a bit disappointed or you're willing to reserve your final judgement for when you try it out for yourself? Let us know in the comments section below and on our Facebook page, or feel free to voice your opinions away in our Forums!