Euro Truck Simulator 2 – the game that you'll mock until you actually play it and then become instantly addicted. It's hard to describe why ETS2 is so addictive but today SCS Software released the beta for the 1.20 update. Despite American Truck Sim being in production, they're pushing Euro Truck updates as rapidly as ever.
The 3 main changes are: the option to create custom GPS routes; a geographically correct sun position and a community image spotlight on loading screens. These improvements are backed up by general engine, AI and vehicle tweaks (see the full changelist here).
The ability to make a custom GPS route is a long needed addition in my opinion. It means that free roaming doesn't mean driving around just using road signs. Plus, for completionists it means that you can set destinations for specific roads that you haven't yet driven. Alternatively it'll be useful for planning long road trips if you've got a hell of a lot of time to kill. Although the Euro Truck world isn't open, and so in some ways easier to navigate (than The Crew for example) this feature will make the game more accessible for new players too, as driving from city to city without following a route can be a daunting process.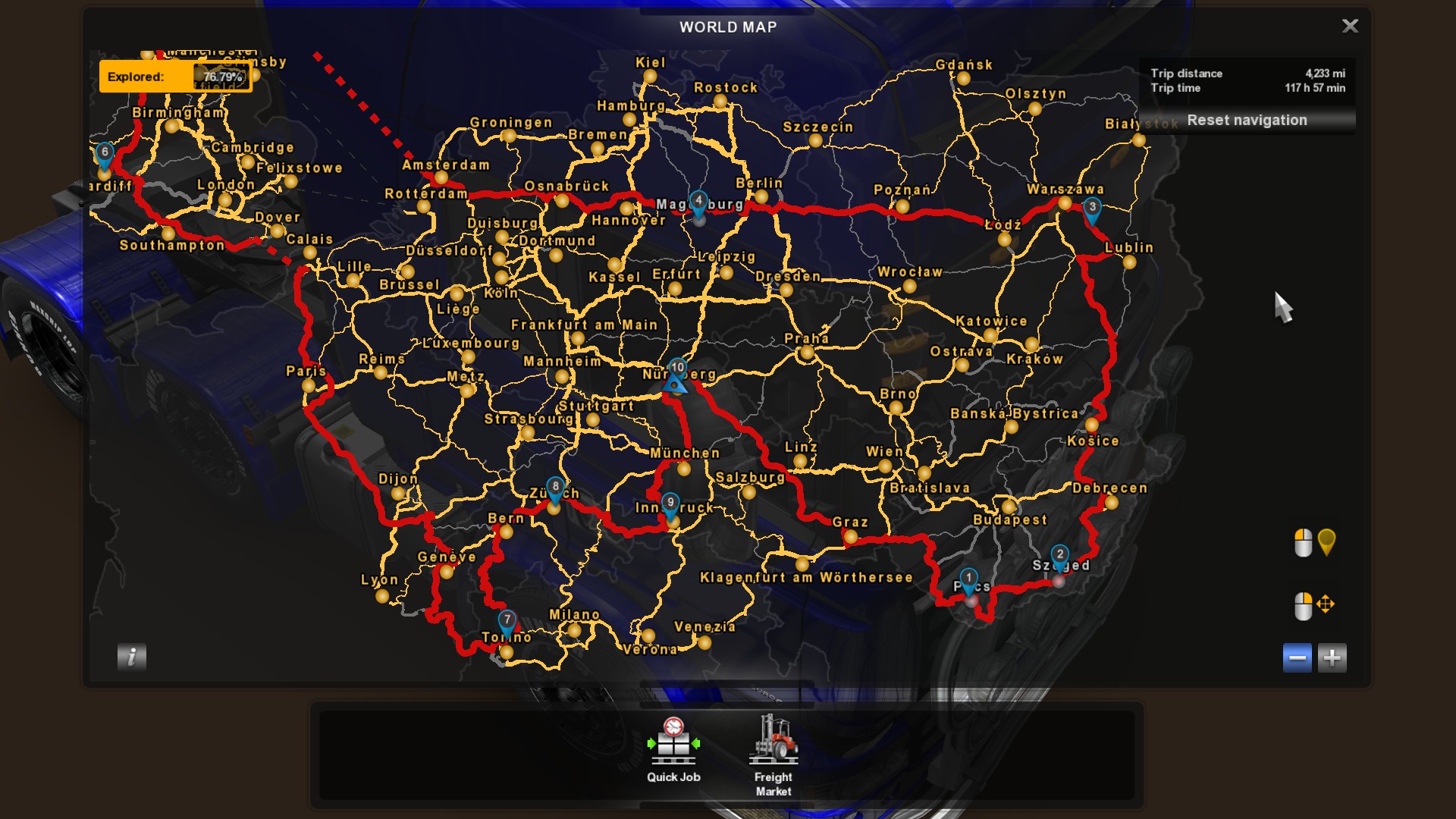 The attention to detail continues with the smaller fixes, including increased AI car density in cities; the 'correct turbo noise' when reversing; increased mirror view distance and even adding daytime running lamps to one of the trucks in line with its real life counterpart. I think it's this attention to detail paired with the progression that makes Euro Truck so popular – it's a relaxing game yet never really gets stale or boring. Other simulators (not so much racing or flight sims) remain niches that rarely sell well yet Euro Truck is almost always in the top 25 most played games on Steam. Yet tell someone that you're playing a truck simulator and you'll probably still get laughed at – oh well, their loss.

Euro Truck Simulator 2 is available on Steam for £14.99. The 1.20 update is currently in public beta and will be pushed to the full release branch in the coming days/weeks.