Criterion may be about to release their sophomore Need for Speed game Most Wanted, but, being an annual franchise that makes EA copious amounts of cash, speculation on what's next for Need for Speed will always be rife. It therefore comes as no surprise that confirmation of yet another installment in the never-ending series has already surfaced.
Indeed, it's practically a given that we will be seeing another Need for Speed game at the same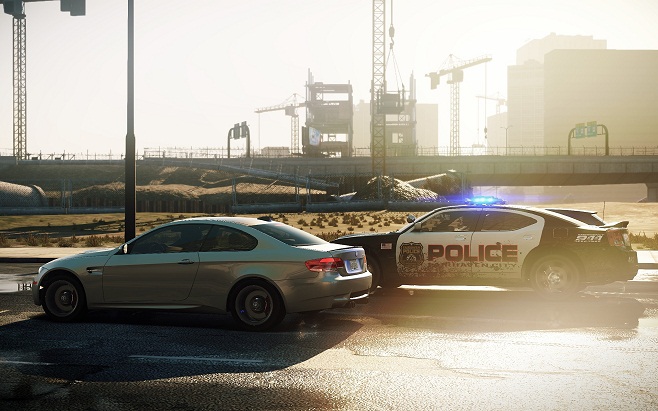 time next year, but we now already know who will be developing the next title.
This time,the keys have been handed to EA Gothenburg, a new studio formed in March to focus on developing games powered by Frostbite 2.0, under Criterion's scrupulous supervision. The news comes from a public Linkedin profile of one of the producers, who is said to be "working on the best racing franchise ever – Need for Speed" and responsible for the UI and Autolog. Not exactly an earth-shattering surprise to learn that Autolog will be carried over once again.
We already knew that Criterion will be overlooking the series for the foreseeable future, so it's interesting to find that they were clearly reluctant to let EA Black Box, who were responsible for some of Need for Speed's less successful entries such as Pro Street, Undercover and The Run, back behind the wheel.
It could be a wise decision, however, as EA Gothenburg seems to have been established primarily to develop racing games. Like Playground Games, who will soon be releasing their debut title Forza Horizon, EA Gothenburg is comprised of employees who have worked on big names in the racing genre, including Project Gotham Racing, Need For Speed: The Run, RACE Pro, and the forthcoming Forza Horizon
Exactly which direction Need for Speed will tear down next is anyone's guess (Underground 3 anyone?), but the thought of Criterion taking charge of a team with the racing game pedigree of EA Gothenburg makes us feel very confident indeed about the future of Need for Speed.
What would you like to see from the next Need for Speed? Leave us a comment below, on our Facebook page or join in the discussion on our forum.