Electronic Arts (EA) have released a new Need for Speed trailer which showcases the "five ways to play" ethos of the upcoming reboot title.
The trailer explains the importance of reputation or "REP" which you'll earn alongside money as you progress through Need for Speed. Money will enable you to buy your favourite cars but REP is looking likely to be the most lucrative currency in the game.
Increasing your REP will grab the attention of the five icons (Magnus Walker, Ken Block, Nakai-San, Risky Devil and Morohoshi-San) and open new doors which grant you access to further cars and customisation options. You can earn REP by participating in Need for Speed's "five ways to play" which include Speed Style, Build Crew and Outlaw.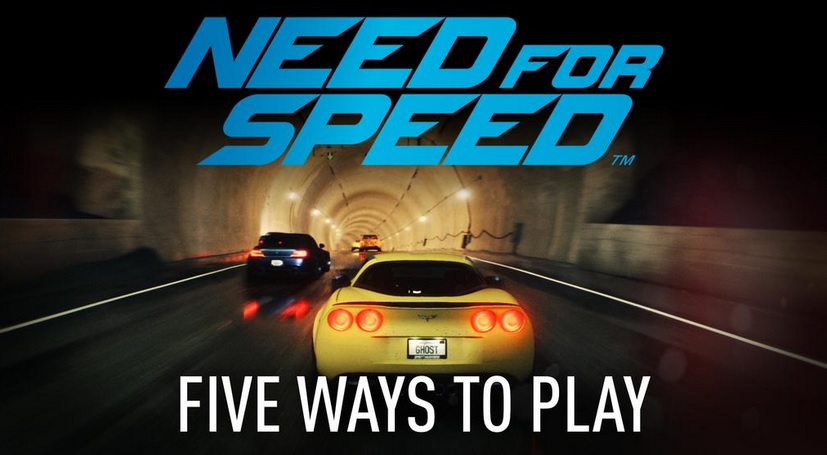 Speed events will see you taking part in sprint races and time attacks, style is all about the Gymkhana elements found within the game where you'll be drifting, jumping and completing donuts to show off your car control. You'll earn build REP points by simply upgrading and customising your cars to your liking, simple enough.
Crew is about cruising with friends and completing drift trains, earning more REP for keeping the car in front very close to you, which sounds like a lot of potential fun. Finally outlaw will see you escaping police chases and lowering your heat levels, which sounds like classic Need for Speed to me.
You can watch the "Five Ways To Play" Need for Speed video below, let us know what you make of it.
Help TeamVVV grow by supporting us on Patreon: www.patreon.com/TeamVVV.