As promised, Codemasters has today revealed the full breakdown of their Season Two DLC plan for DiRT Rally 2.0.
Season Two brings a mix of rally and rallycross cars, two rallycross circuits (Bikernieki, Latvia and Estering, Germany) and the return of the Wales rally with improved visuals.
There are a total of six pieces of content which will drop every two weeks starting with the release of the Peugeot 205 T16 Rallycross and Ford RS200 Evolution cars on June 4.
Players who purchased the Deluxe Edition of DiRT Rally 2.0 will receive all of the DLC content as part of the Season Pass. If you do not have the Season Pass, you can buy each season or each individual piece of content separately on your chosen digital store.
You can see the full schedule for Season Two below.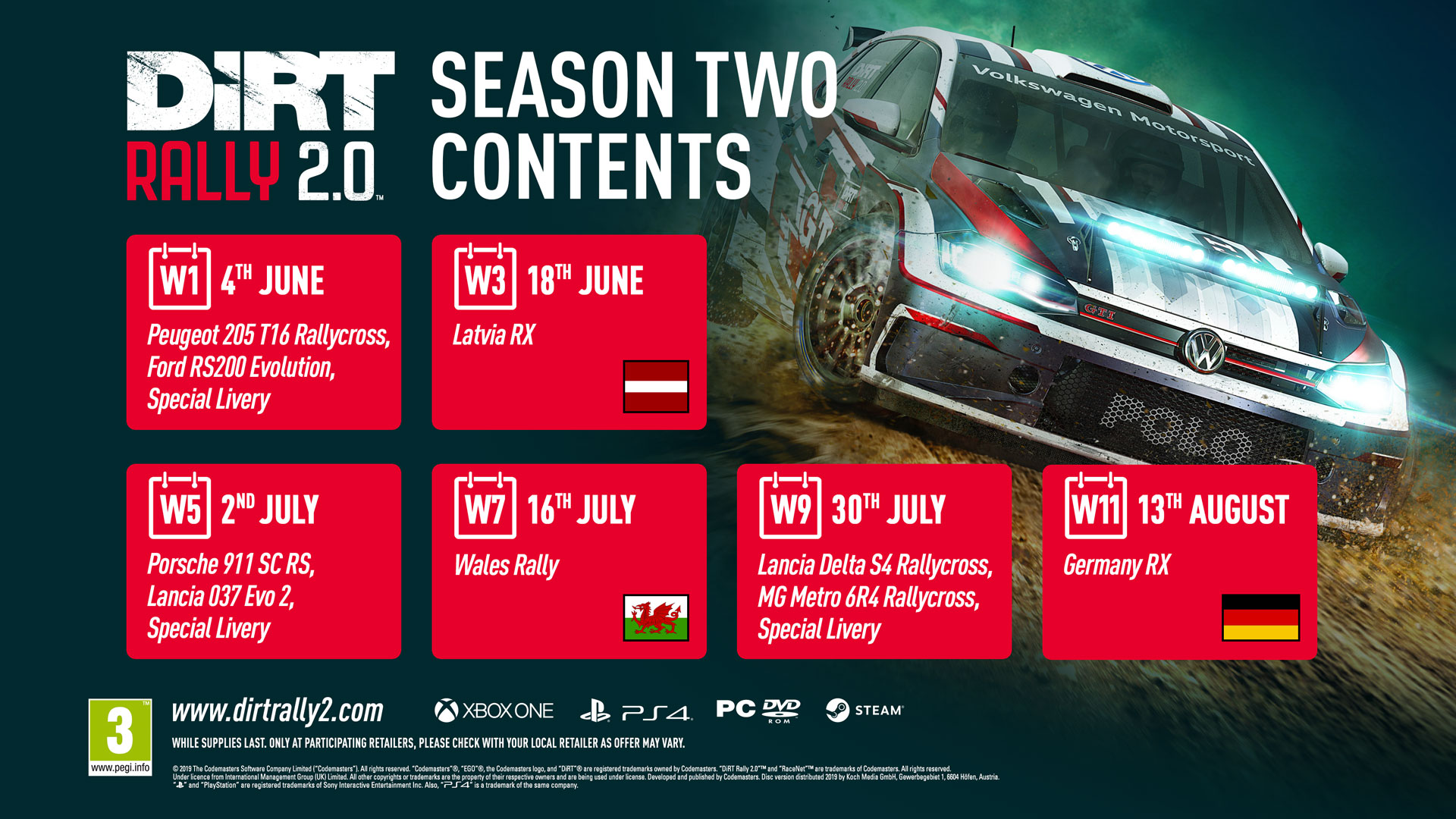 – Week 1 (June 4): Peugeot 205 T16 Rallycross, Ford RS200 Evolution, Special Livery
– Week 3 (June 18): Latvia RX
– Week 5 (July 2): Porsche 911 SC RS, Lancia 037 Evo 2, Special Livery
– Week 7 (July 16): Wales Rally
– Week 9 (July 30): Lancia Delta S4 Rallycross, MG Metro 6R4 Rallycross, Special Livery
– Week 11 (August 13): Germany RX