Off-road Trophy Truck racing is surprisingly underrepresented in racing games. Codemasters' DiRT dabbled with it in recent entries, but we've yet to see a dedicated Trophy Truck racing game. Enter D Series Offroad Racing, a new PC driving simulation by indie developer Kevin Westendorf of devotid.com that brings Trophy Truck racing to the forefront, along with Trophy Karts and Rally Cars.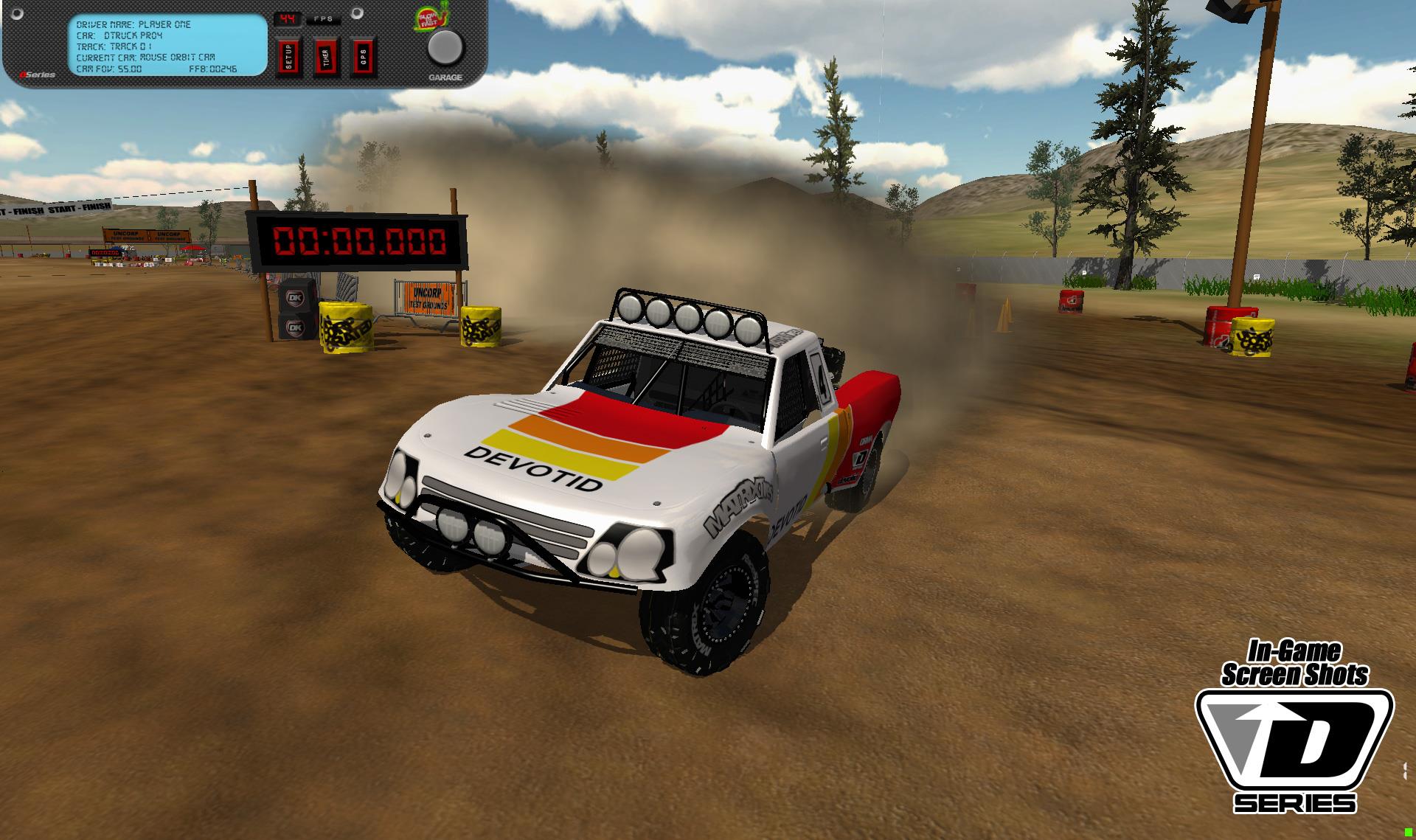 Kevin tells us D-Series' aim is "capturing the intensity of door-to-door off road racing and give fans an idea of what it is like to handle a scratch-built off road race machine."
But to get D-Series off the ground, Kevin is seeking funding. Naturally, then, he's started a Kickstarter campaign for D-Series to generate interest from the sim racing community, where he hopes to raise $34,000 in order to add a multiplayer component and upgrade the graphics engine.
Developed with the Unity Game engine, D-Series is designed to be played with force feedback wheels and currently features four cars and five tracks, a time of day model which currently supports night driving on all tracks and a sophisticated car and suspension damage model.
A free demo of D-Series is available to try, but be aware that it requires a force feedback to play – attempting to run D-Series without one will result in the game crashing, as I found out.
//www.youtube.com/embed/npTIbzhYddE
D-Series looks like a more realistic version of Jeremy McGrath's Off-Road, which was an underwhelming digital-download game with grating voicework from Mr. McGrath. It looks promising considering it was developed in two years by a man in his bedroom, and certainly has our backing. Find out more on the D Series Kickstarter page.