Criterion Games has honored the death of former Ghostbusters star Harold Ramis, who sadly passed away at the age of 69 this week, by offering the Burnout Paradise Legendary Car Pack for free to Xbox 360 and North American PS3 users today.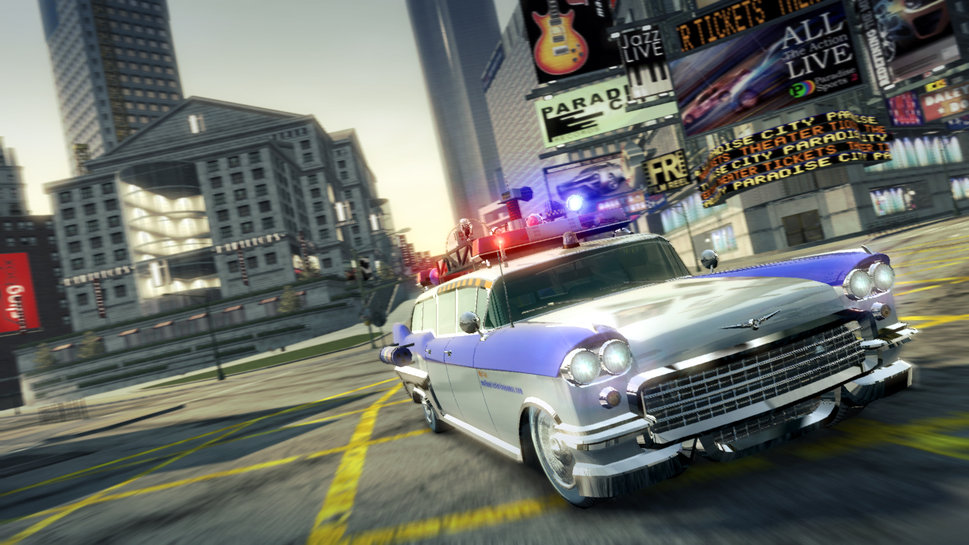 The Legendary Car pack contains several not-so-subtle nods to famous movie car stars – one of which happens to be a car that bears an uncanny resemblance to the 1959 Ecto-1 Cadillac Ambulance from Ghostbusters. Other cars in the collection include homages to the Back to the Future DeLorean (complete with folding wheels), Knight Rider's KITT and the General Lee from The Dukes of Hazzard.
It's not looking like a Burnout sequel will be on Criterion's agenda any time soon having been recently downsized, so now seems like no better time to take a trip back to Paradise City in what I consider to be one of the greatest last-gen racing games.