Ever since the C7 Corvette Prototype was spied lurking not around a race track, but in Gran Turismo 5's demo sequences, the main bit of info that the avid GT gamers have wanted to know is when (or if) it would be included as a driveable car in the game.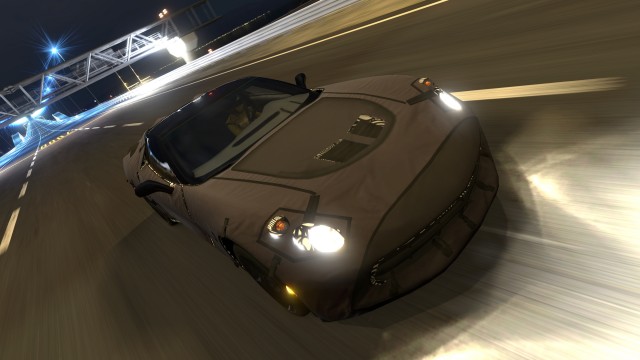 With the latest announcement, though, we can now tell you that the C7 'Vette mule will be made available as a free download from the PS Store.
However, it's worth pointing out that, whilst the press release declared it would be released "today", we weren't able to find the downloadable car anywhere on the UK PS Store, so it may be subject to availability, depending on which region you live in.
The rest of the statement, though, was far more uplifting. It's mentioned that Polyphony Digital paid close attention to all the little details, such as the creases and wrinkles in the camouflage covering.
It's a claim we're not going to dispel anytime soon – if the new set of screenshots and the promo trailer are anything to go by, the accuracy of the modeling is certainly to the standard we expect from a modern racing game.
Whilst the prototype is expected to be in a majority of players' garages in the next 24 hours, the finished production car is still a while away – the C7 Corvette is to make its public debut at the 2013 North American Auto Show in Detroit, and is slated to go on sale towards the end of that year.
With this new partnership with Chevrolet, though, there's always the possibility that next year's most anticipated American sports car will be following in the footsteps of the prototype and make its gaming debut in the Gran Turismo series…