Having sneakily revealed in the Spa Track Pack announcement last week that Bathurst would be coming to Grid 2, Codemasters has now released the first in-game teaser image relating to the fabled race track from Down Under.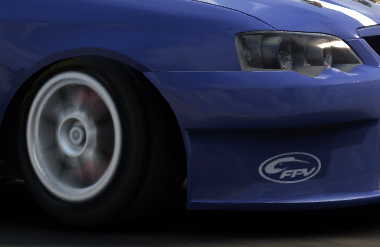 Showcased in the solitary teaser image (sourced from the official Grid page on Facebook) is what appears to be an Australia-only Ford Falcon of some sorts, with the 'FPV' – an acronym of Ford Performance Vehicles – decal on the bumper being the most obvious giveaway.
Whether or not this is based on the the road or homologated V8 Supercar racing version of the Falcon (or, if we're wrong, whatever big, virtual lump of Aussie muscle it is) remains to be seen. However, it is our clearest indicator yet the presumably-named 'Bathurst Track Pack' will feature more than simply the renowned Mount Panorama circuit.
The image also suggests the new DLC will be imminently available to buy for Grid 2, so do keep checking back to the Team VVV site for the latest announcements on this, and everything else to do with racing games.