Three new cars have been made available for GRID Autosport, courtesy of the first of three DLC packs for the seventh-gen-exclusive racing game.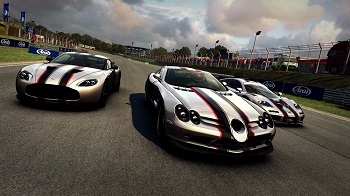 Featured in the 'Best of British' DLC are three high-performance road and racing cars which – as the pack's name suggests – were all constructed in Great Britain.
The trio consists of the Aston Martin V12 Zagato (the road-legal version of the V12 Zagato N24 racer already featured in GRID Autosport), the Le Mans-winning McLaren F1 GTR and the Woking-assembled Mercedes-Benz SLR McLaren 722 Edition.
GRID Autosport's Best of British DLC Pack is now available for players to purchase and download from the respective online marketplaces for the Xbox 360, PC and PS3 platforms.
Those who own the Season Pass for GRID Autosport will be automatically entitled to the Best of British Pack, along with all future DLC releases for the title.//www.youtube.com/embed/t3K0PbkTLuA