In the build-up to GRID Autosport's release in three weeks time, developer Codemasters has revealed the game's complete car line-up.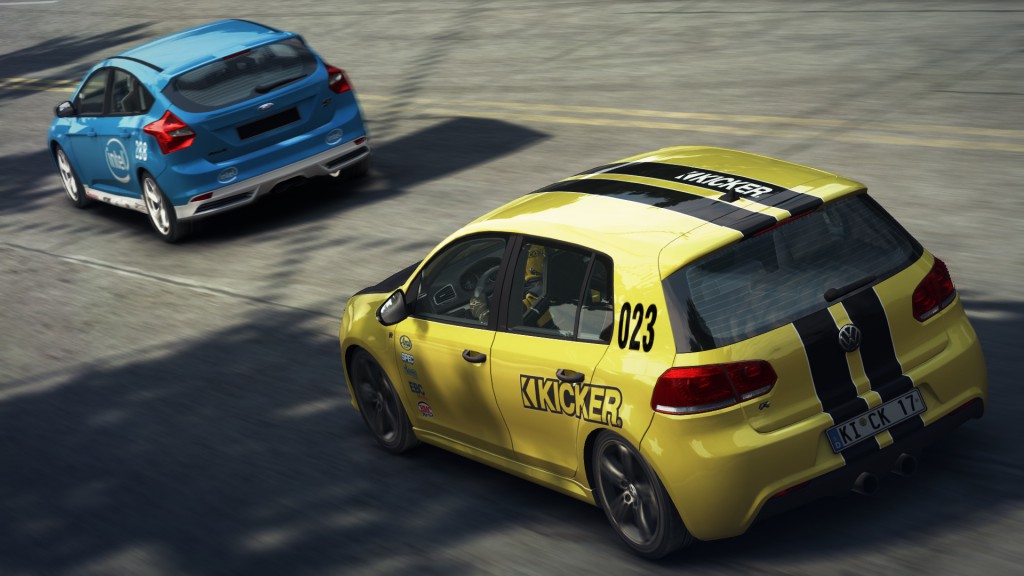 According to the official announcement on the Codemasters Blog, GRID Autosport will allow players to get behind the wheel of 79 different cars, ranging from race-spec classic Minis to Indycar open-wheelers and purpose-built drifting machinery.
The total vehicle roster will be spread out in GRID Autosport across five different disciplines – Endurance, Touring, Street, Open Wheel and Tuner – and further organised across three total (presumably performance-calculated) tiers and several different car type categories
Whilst some classes contain a diverse line-up of vehciles, a considerable chunk of Autosport's car categories – 60% of them, to be precise – only consist of one vehicle, which alludes to there being plenty of one-make race events to partake in.
The official car list also doesn't mention the Mercedes-Benz SLS AMG Black Series, the pre-order reward car for GRID Autosport, so it's unknown at this moment in time whether the SLS Black Series will be provided with its own 'Cup' class or will be slotted into one of the game's existing 'Street' category events.
GRID Autosport's complete car and category line-up has been listed below:
Touring Cars
Cat C Touring Cars (Tier 1)
Ford Focus ST Touring Car
BMW 320 Touring Car
Classic MINI Cup (Tier 1)
Cat B Touring Cars (Tier 2)
Audi RS5 Cat B Special
Super Utes (Tier 2)
Holden VE Commodore Ute
Mini Cup (Tier 2)
Cat A Touring Cars (Tier 3)
ADC Presteza-14
Super Tourers (Tier 3)
Holden VF Commodore
Classic Touring Car Cup (Tier 3)
Nissan R32 Skyline GT-R Group A
Endurance
Endurance GT Group 2 (Tier 1)
Mercedes-Benz SLS AMG GT3
Aston Martin V12 Zagato N24
Shelby Cup (Tier 1)
Endurance GT Group 1 (Tier 2)
Honda HSV-010 GT
Ford GT40 Cup (Tier 2)
Endurance GT Ultimate (Tier 3)
Mazda 787B Cup (Tier 3)
Open Wheel
Formula C (Tier 1)
Lightweight Cup (Tier 1)
KTM X-Bow R
Caterham SP/300.R Cup (Tier 1)
Formula B (Tier 2)
Ariel Atom V8 Cup (Tier 2)
Formula A (Tier 3)
Super Lightweight Cup (Tier 3)
Tuner
Muscle (Tier 1)
Chevrolet Camaro SS
JDM (Tier 1)
Honda S2000
Classic Muscle Cup (Tier 1)
Plymouth AAR Cuda
Modified (Tier 2)
Chevrolet Camaro SS Modified
C2 Drift (Tier 2)
Nissan 350Z Nismo Drift Tuned
Nissan Skyline Cup (Tier 2)
Super Modified (Tier 3)
Honda 5zigen Civic
C1 Drift (Tier 3)
Nissan Chris Forsberg Racing 370Z
NSX Cup (Tier 3)
Street
Hot Hatch (Tier 1)
Ford Focus ST
Coupe (Tier 1)
BMW 1 Series M Coupe
Lancia Delta Cup (Tier 1)
Performance (Tier 2)
Audi RS5 Coupe
Grand Tourer (Tier 2)
Mercedes-Benz SL65 AMG Black Series
BMW E30 M3 Cup (Tier 2)
Alfa Romeo 4C Cup (Tier 2)
Supercar (Tier 3)
SRT Viper GTS
McLaren 12C
Hypercar (Tier 3)
Pagani Zonda Revolucion
Koenigsegg Agera R
McLaren F1 Cup (Tier 3)