We've known for a while now that the final 'ready for the public to buy' build of Project CARS would end up having a Lotus F1 car or two in there. After all, various trailers, screenshots and updates to the betas have showcased them.
Nevertheless, it's still rather exciting to hear that Slightly Mad Studios has announced a new licencing agreement with 'Classic Lotus F1', the subsidiary to Group Lotus that maintains all the iconic racing machines that have roared out of Norfolk over the years.

As with the Ford deal we announced a while back, ten Lotus F1, Indy and Can-Am race cars, with several race and championship wins between them, will find their way into the Project CARS builds, each being added one at a time. As always, those who are 'WMD Members' will get to take them out for a spin before anyone else.
Though we have no idea when or in what order they'll be released in, we do know what new cars have been acquired in the licence. Here's a list of them below: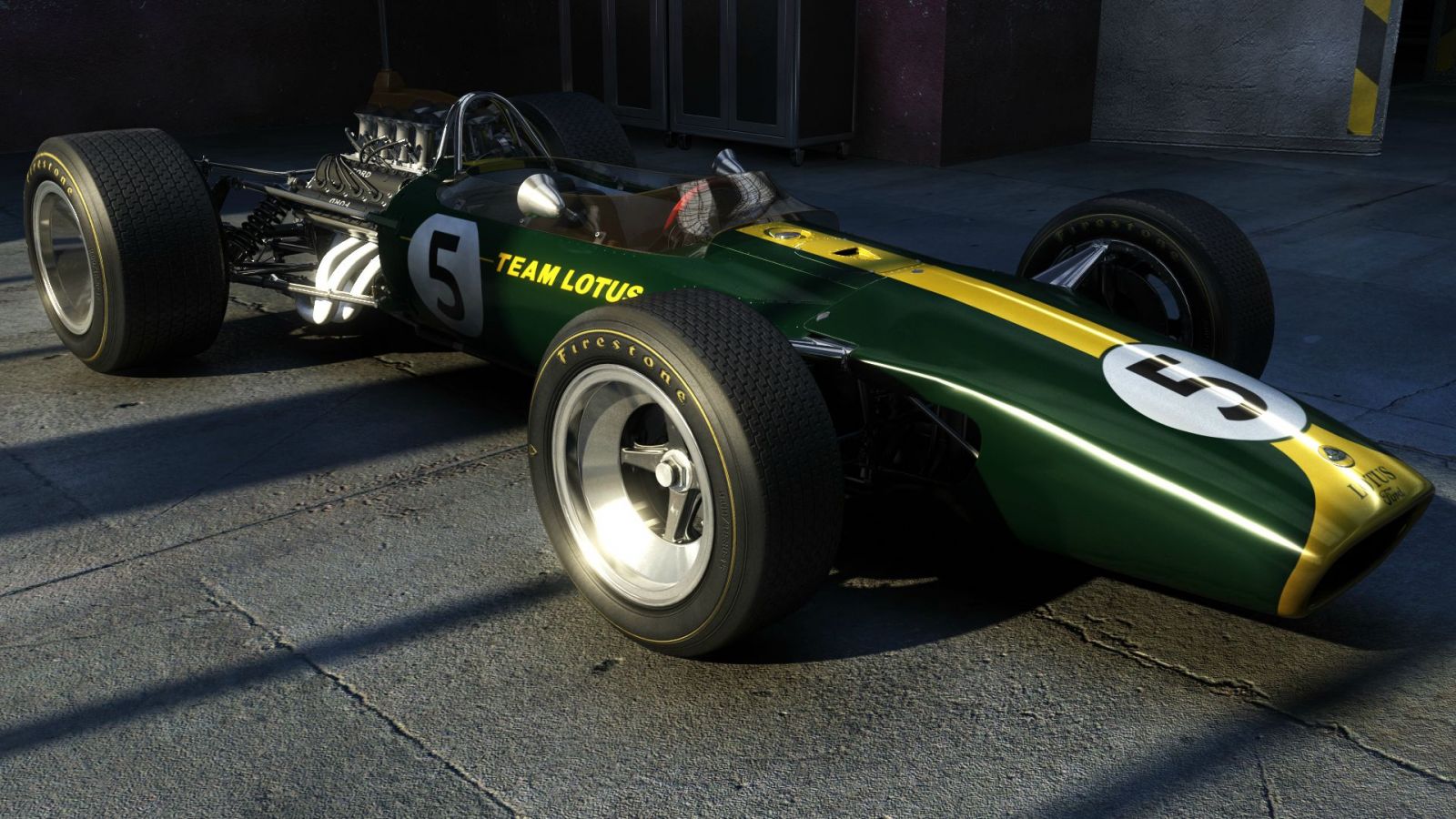 1960 Lotus 25 (F1)
1965 Lotus 38 (Indy Car)
1965 Lotus 40 (Can-Am)
1967 Lotus 49 (F1)
1967 Lotus 51 (Formula Ford)
1968 Lotus 56 (Indy Car)
1970 Lotus 49C (F1)
1970 Lotus 72 (F1)
1977 Lotus 78 (F1)
1986 Lotus 98T (F1)