Ballisitc NG is an unashamed love letter to the original trilogy of WipEout titles. It's a game I've known about for some time now and so I thought it was about time to feature it here on the website for those that haven't heard of it.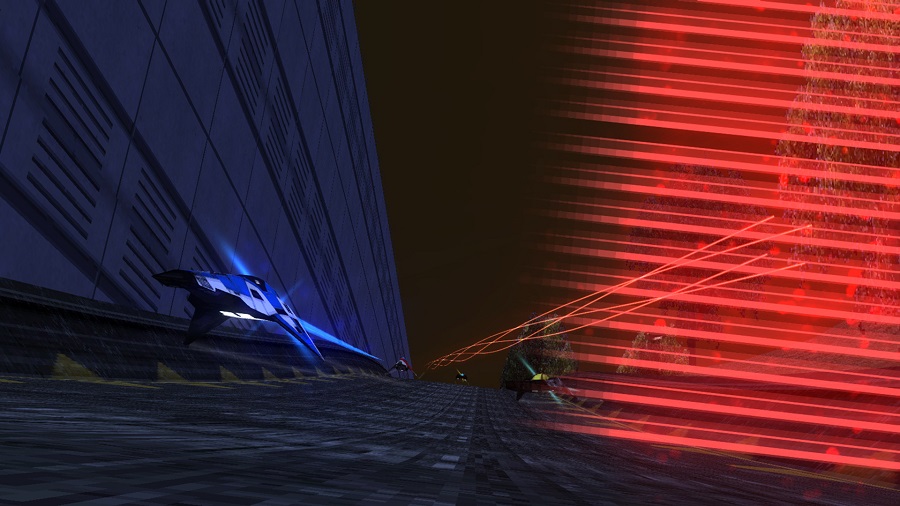 Ballistic NG is a free to play and modifiable title which promises to go back to the basics of anti-gravity racing. The futuristic racer is currently residing in Steam's Early Access programme and was first made available in May this year.
The year is 2159 and you are tasked with racing in hyper fast vehicles for a variety of corporations in the Anti-Gravity League. Each corporation has its own vehicle which, much like WipEout, has its own handling characteristics.
Newcomers should have little trouble blasting through the early slower speed classes however the difficulty ramps up nicely and the faster classes should provide ample challenge for the more experienced of racers.
Updates have come thick and fast, the indie development team Neognosis are now focusing their efforts very much on patching and features such as the track importer which will enable players to create and share custom tracks online. Other future updates include polishing the multiplayer experience and bug fixes before the version 1.0 releases some time next year.
Let us know what you make of Ballistic NG in the comments below.