Finish Line Games has confirmed an April 22nd release date for its Cel Damage HD re-make title.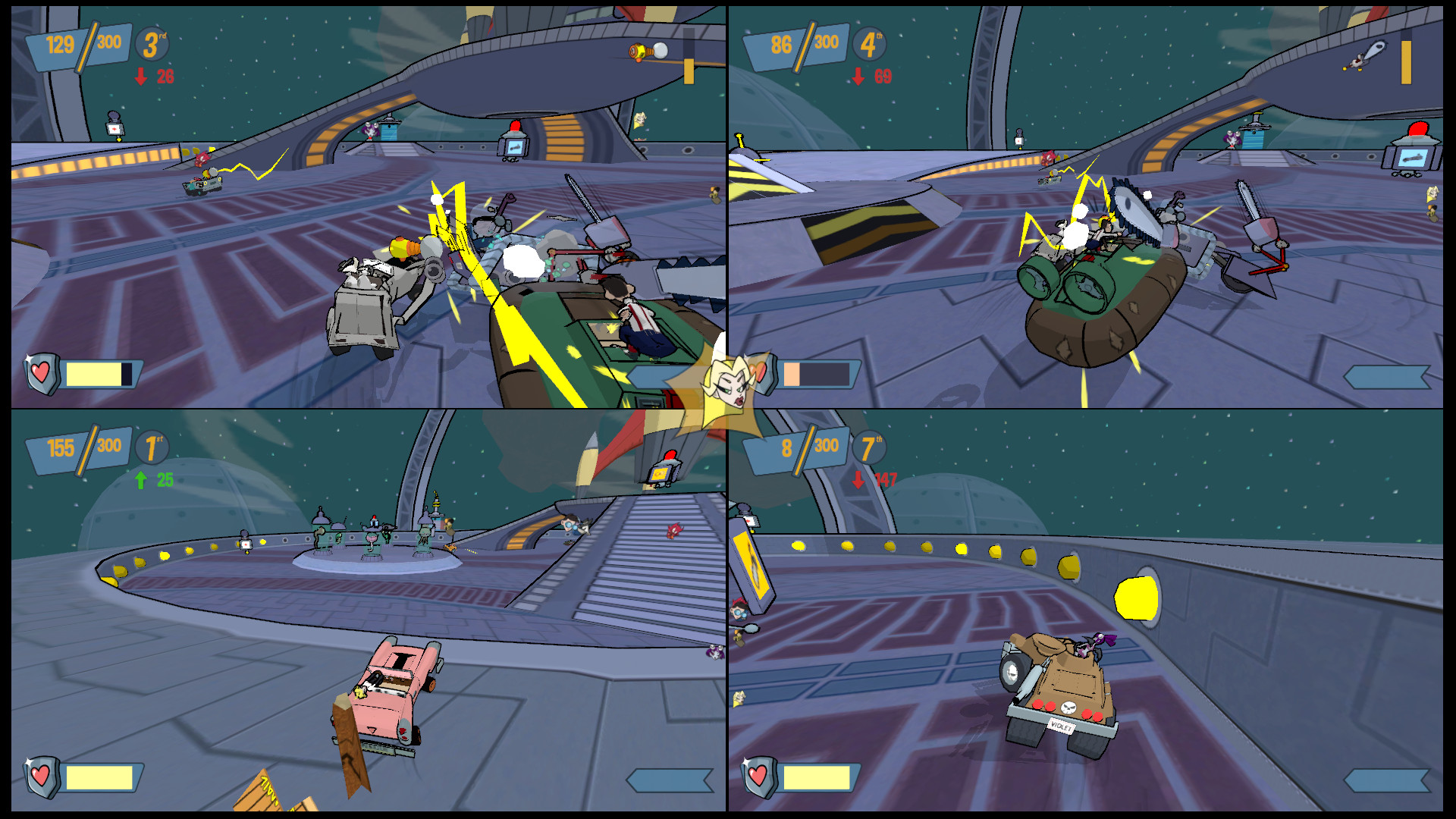 Officially announced just over a month ago, Cel Damage HD is a high-definition remake of the original 2001 game, exclusively available for the PS3, PS4 and PS Vita.
The game will so far be only given a digital release, and all three versions will be bundled together in the same $9.99 'pack'. PlayStation Plus members will be rewarded with a 10% discount, should they purchase Cel Damage HD during the launch week.
More details on the game's 'CrossPlay' feature have also been disclosed: it's possible for players to play Cel Damage HD on the Vita, then carry on where they left off on the PS3 or PS4.
At time of writing, the April 22nd date only applies to North, Central and South America. However, Finish Line Games has confirmed Cel Dameg HD's European launch is 'upcoming;,