Hot on the heels of last week's major Grid 2 media day, the folk at Codemasters Racing have confirmed a new car for the upcoming title: the Caterham SP/300.R.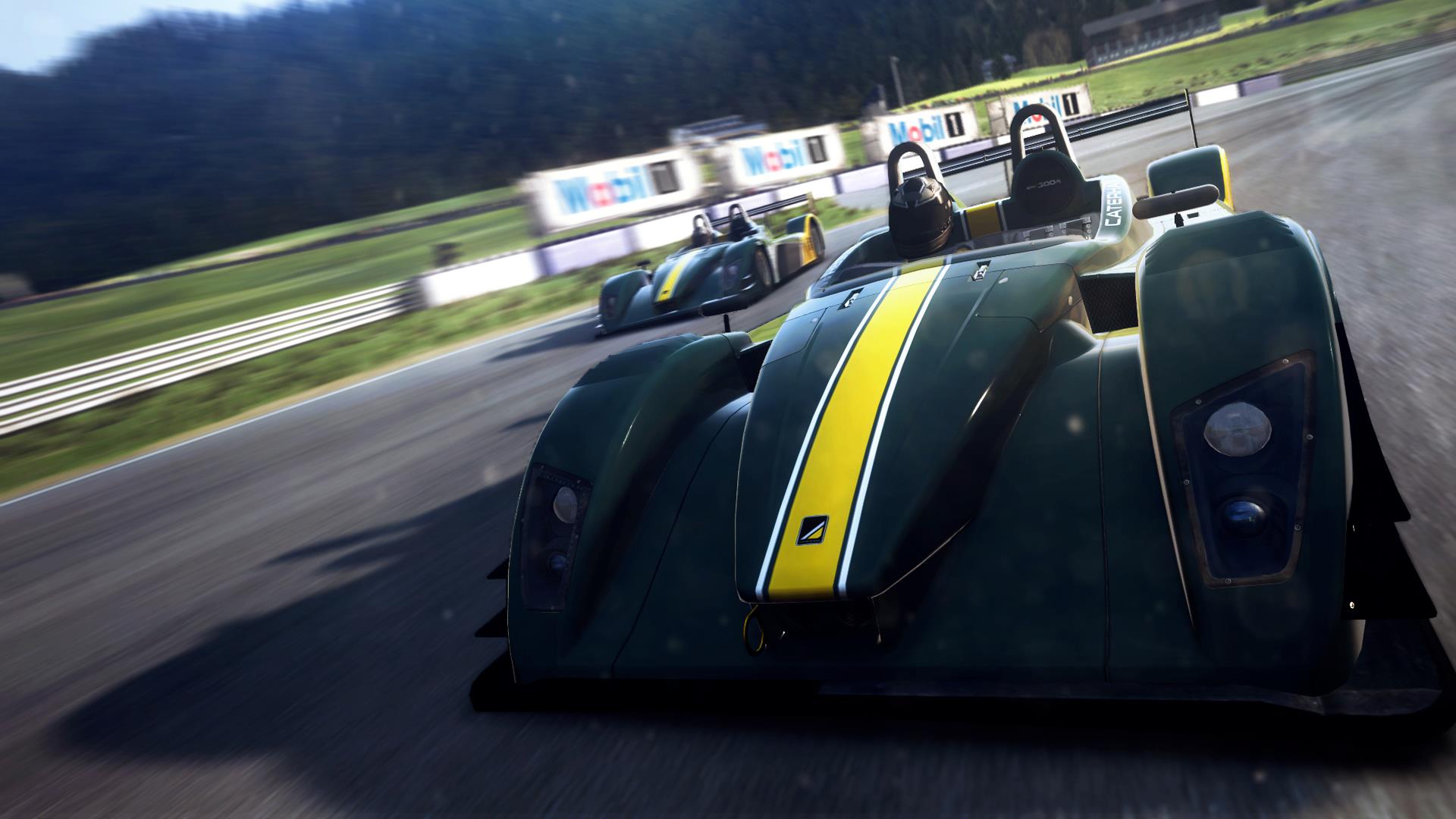 Co-developed by the legendary engineering firm Lola, the SP/300.R is a through-and-through track day machine, being heavily inspired by the Le Mans Prototypes it bares an almost uncanny resemblance to.
In fact, Caterham has plans to kick-start an SP/300.R one-make race series that supplements the British F3/GT Championship.
Given it's motorsports orientation, it shouldn't surprise you that the Caterham SP/300.R has serious performance potential. With it's supercharged 2.0 Ford Duratec engine producing 300bhp – and the 545kg curb weight permitting a power-to-weight ratio in excess of 500bhp per tonne – we wouldn't be surprised if the SP/300.R ends up comfortably being one of the fastest track cars in the game.
What races it'll be featured in, though, do still remain a bit of a mystery: yes, it's a lightweight track car, but we reckon it's perhaps a bit too extreme for the other dinky featherweights we know will be in Grid 2, such as the Ariel Atom, the BAC Mono and the KTM X-Bow R.
Given the previous Grid had a decent array of prototype racers, though, we reckon the SP/300.R will certainly end up with having plenty of rivals to deal with in the (we assume) European branch of the WSR tournament…
Whilst we don't