Remember FlatOut's comical car mini games where you flung your driver through the windscreen racking up points in high and long jumps? Many have wondered if we would see them return in Wreckfest, BugBear Entertainment's smashing spiritual successor to FlatOut. Well guess what? They're back with a special Christmas twist.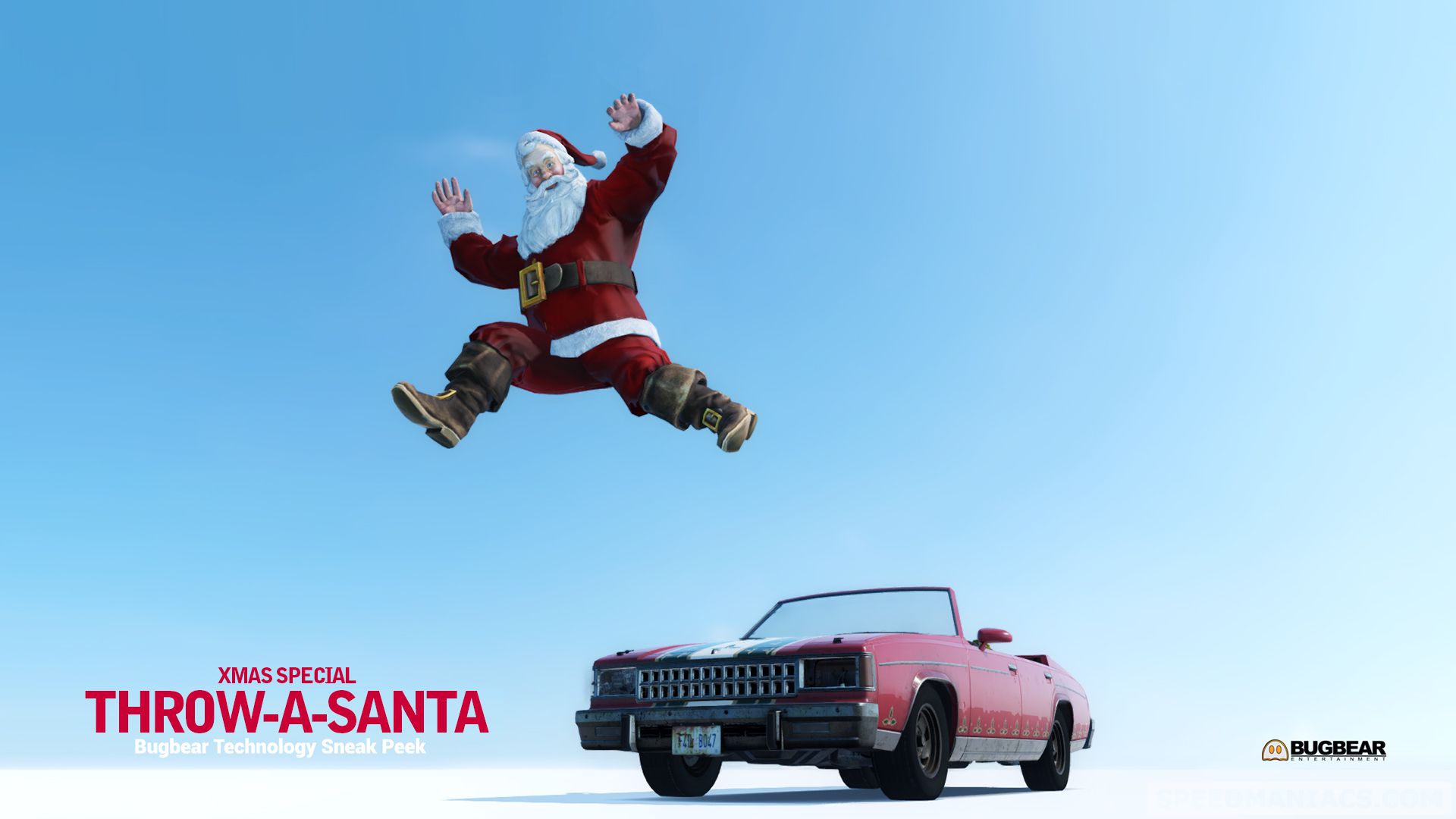 Following other racing game developers getting into the festive spirit, BugBear have released a novelty Christmas mini game for Wreckfest similar to the original high jump mini games in FlatOut you fondly remember.
Replacing your standard racing driver is a ragdoll physics Santa Claus. Your target? A Christmas tree, of course, complete with star to net a high score. And perhaps to tone down the implied violence, you drive a convertible instead of hurling your driver through the windscreen.
You won't find the "Throw-a-Santa" mini game in the main game, however, as it's hidden in the separate Technology Demo (remember that?). Simply update the "Sneak Peek Technology Demo 2.0" in your Steam Library to access it.
Meanwhile, Wreckfest has also been updated to address a few issues. There's also another Christmas-themed surprise to find. Hint: it involves Santas, snow and lawn mowers.
After a quiet spell, Wreckfest recently received a slew of updates adding some much-needed content. The last update added a new rallycross circuit and refinements to the tyre model and suspension to improve the handling response, but perhaps the most memorable update was the introduction of lawn mower demolition derbies which brought back FlatOut's driver ragdoll physics.
Wreckfest (formally known as Next Car Game) was released on Steam Early Access back in 2013, so we hope to see the final version come to fruition next year.
Like what we do? Support TeamVVV on Patreon: www.patreon.com/teamvvv