Since its initial announcement earlier this year, we've been drip-fed paltry portions of information regarding the new Need for Speed film.
But, slowly but surely, the pieces are starting to come together. So far, we know that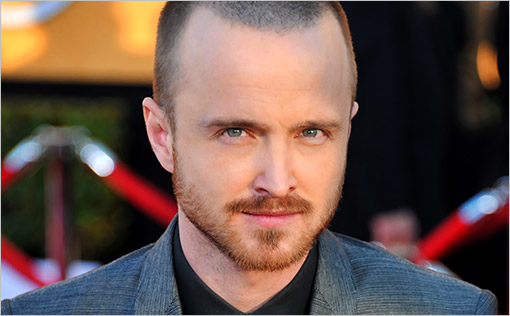 Dreamworks are behind it with a tentative release planned for 2014. It's also being directed by Act of Valor's Scott Waugh, which, given that he was the president of Stunts Unlimited, hopefully means we can expect some spectacular stuntwork.
Oh, and there's a small chance it will feature cars. Lots of them, probably. But while we don't know exactly which manufacturers have signed up yet (I have a hunch that Porsche will appear just to remind us of EA's exclutivity), but we do now know the lead actor who will be driving them fast and furiously.
No, it's not Vin Diesel, thankfully, as he's otherwise engaged with Fast and Furious 6. Apparently, the lead actor will in fact be Aaron Paul, who's best known for playing dodgy drug dealer Jesse Pinkman in Breaking Bad.
We're admittedly surprised that someone who has two Emmys to their name, i.e. someone who actually has credibility for their acting ability unlike Mr. Diesel, has been casted – does this mean that the Need for Speed film will actually offer some substance in conjunction with its obligatory automotive action?
We'll have a long wait to find out, as production is set to commence next year for a tentative release on February 7th 2014.