One can never have enough Project CARS screenshots to admire its unquestionable beauty. Which is fortunate, because this latest bundle serves to highlight just one car.
The car in question is the road-going BMW M3 E30, a car that we admittedly weren't expecting to see so soon given that it wasn't one of the ten BMWs initially announced by Slightly Mad Studios following their license agreement. Having said that, the Group A Touring version was part of the cars confirmed in the announcement, so it makes sense that the road version would also make it in-game.
Not that we're complaining, of course. This represents our first in-game glimpse of the E30, and as ever the vehicle modelling is absolutely top notch. As an added bonus, Slightly Mad Studios have also provided some fascinating behind the scenes shots of the rendering process on the
Project CARS Facebook page
which you can see in the gallery below, allowing us to marvel at all the intricacies and components that make up the shell of the car to the point you could probably quite feasably play spot the difference with a Haynes manual. It's a testament to the tremendous amount of effort and detail that goes into the painstaking modelling process.
We're pleased to see more contemporary games embrace this classic M3, which in this writer's opinion represents one of BMW's finest from the '90s, with other recent examples including Forza Horizon and Assetto Corsa.
Speaking of which, this is the first time we've been able to directly compare a car model from PC rivals Project CARS and Assetto Corsa, as the M3 E30 was one of the cars flaunted by Kunos Simulazioni after they were also granted access to the German manufacturer.
Without further ado, here's a selection of shots of the M3 from both games to mull over:
Project CARS
Assetto Corsa
Project CARS
Assetto Corsa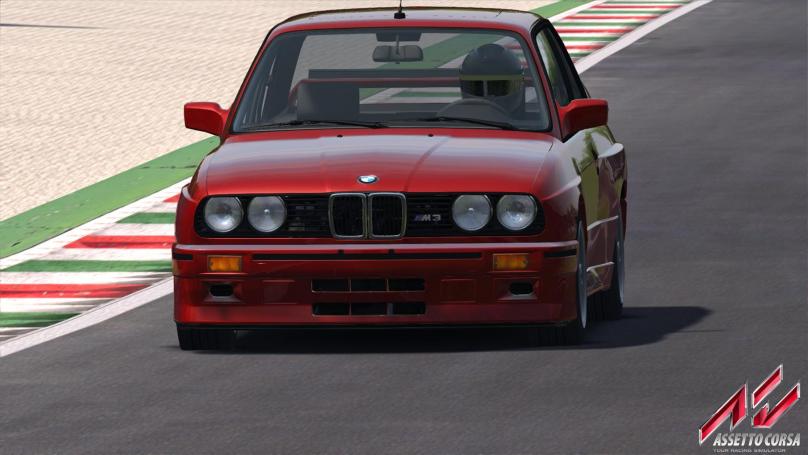 Project CARS
Assetto Corsa
Predictably, Project CARS is still in the lead as its combination of lavish lighting effects and near photorealistic level of detail outclasses Assetto Corsa in terms of visuals.
Of course, that's not to say we're writing off Assetto Corsa just because it wears less makeup than Project CARS – it's the personality that counts, which in the case of Assetto Corsa lies with its physics engine, and we're willing to bet it will be one of the best in class.
ndeed, it's never been a better time to be a PC sim racing gamer – check out our recent preview of what else lies on the road ahead for racing game fans in 2013.