Bike Sport News has reported that Technical Programmers from Sony are currently on location at the legendary Isle of Mann TT Circuit to scout out a possible inclusion in the PS4 iteration of Gran Turismo 7. Polyphony are reportedly in negoioations to license the circuit for Gran Turismo 7.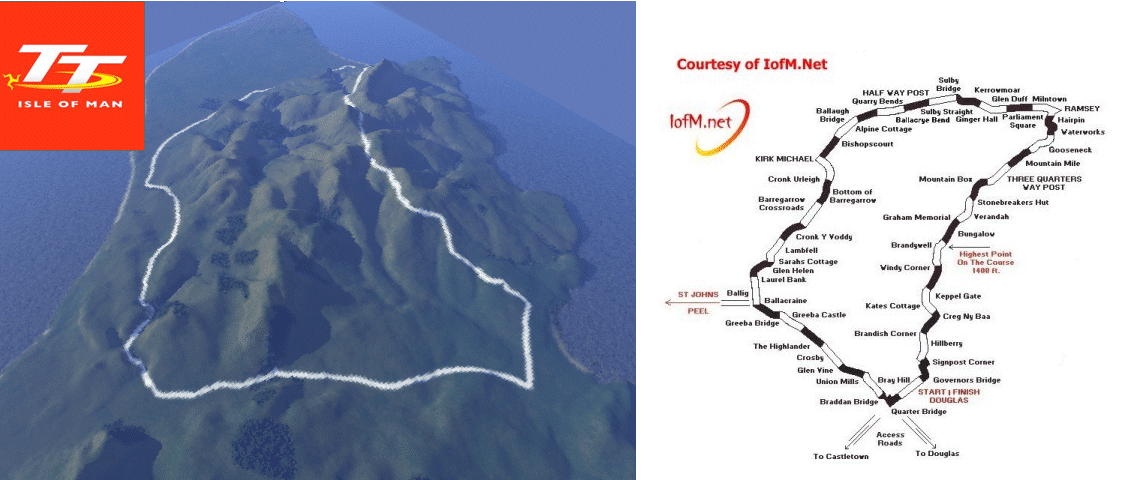 The infamous Snaefell Mountain circuit hosts the annual Isle of Man Tourist Trophy bike race, hinting that bikes could be on the cards for Gran Turismo 7 as well.
At 37.73-miles, its inclusion would make it the longest circuit to ever feature in a racing game – that's three times as long as the notorious Nurburgring, so Polyphony would certainly have their work cut out.
Of course, if this does happen, it won't be Polyphony's first dabble with bikes. Some of you may remember the underlooked Tourist Trophy on PS2 back in 2006, a motorcycle spin-off to Gran Turismo that featured over 100 licensed bikes, realistic physics and a graphics engine adapted from Gran Turismo 4. Bikes were also originally planned to be included in Gran Turismo HD on PS3 designed to be a sneak peak of Gran Turismo 5, but the game was subsequently scrapped and replaced with Gran Turismo 5 Prologue, which didn't feature any bikes.
Would you like to see bikes and the Isle of Man circuit make it into Gran Turismo 7?