Fans of first person shooting, hell demon fighting, space marine posing revivals are in for some good news today as Bethesda announced Open Beta dates for the upcoming sci-fi classic Doom reboot.
In a press statement the developer confirmed that the beta, which originally ran for a limited number of players who purchased Wolfenstein: The New Order, would now enter an open phase later this month. From midnight EST on April 15th through to 23:59 April 17 (that's 5:00 16/4/2016- 4:59 18/4/2016 for us Brits) the game will be available for players to download and sample some of the multiplayer aspects before the game's official release next month.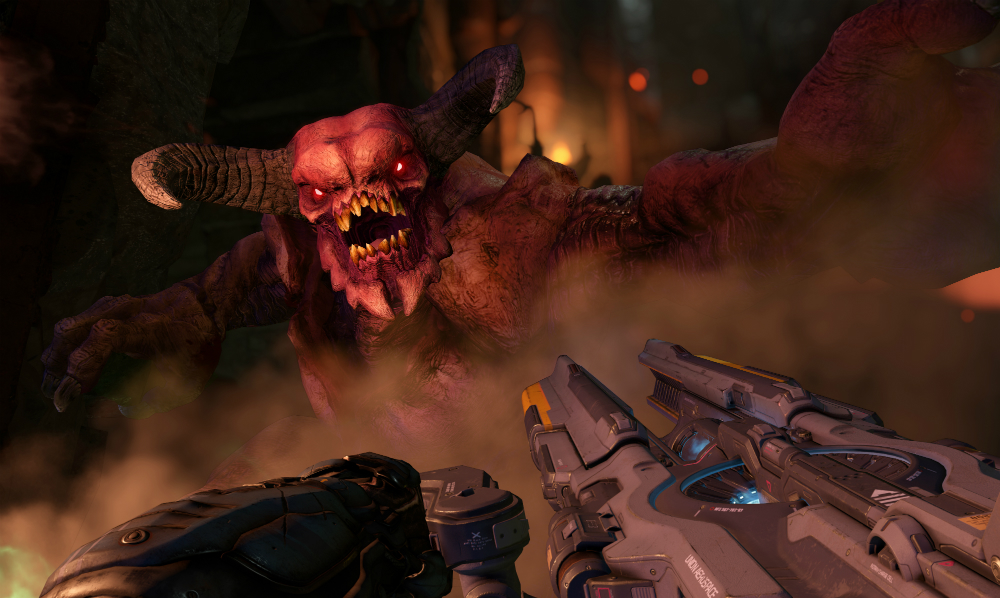 Whilst obviously not the full product, those that choose to participate will gain access to two of the multiplayer modes on offer: Team Deathmatch and Warpath taking part on a small subset of the games maps. The Beta will be available for PC, PlayStation 4 and Xbox One owners alike.
Not ending there, the game's publisher confirmed plans to keep content coming well after the games launched via "…certain free content updates across SnapMap and multiplayer" and three 'premium' paid DLC packs priced at £11.99 each. A season pass of all three is available for £29.99 but full details of what is included in the final two packs aren't fully clear. The first pack's contents detailed below may give some indication of what will be on offer:

Three new maps
One new weapon
One new playable demon
One new armour set
One new piece of equipment
New hack modules and taunts
New customization colours and patterns
Doom is scheduled for release May 14th with the first DLC due this summer.