Sector3 Studios have been unusually quiet of late, so it was hardly surprising to hear that they have been busy developing new content for their PC racing sim RaceRoom Racing Experience.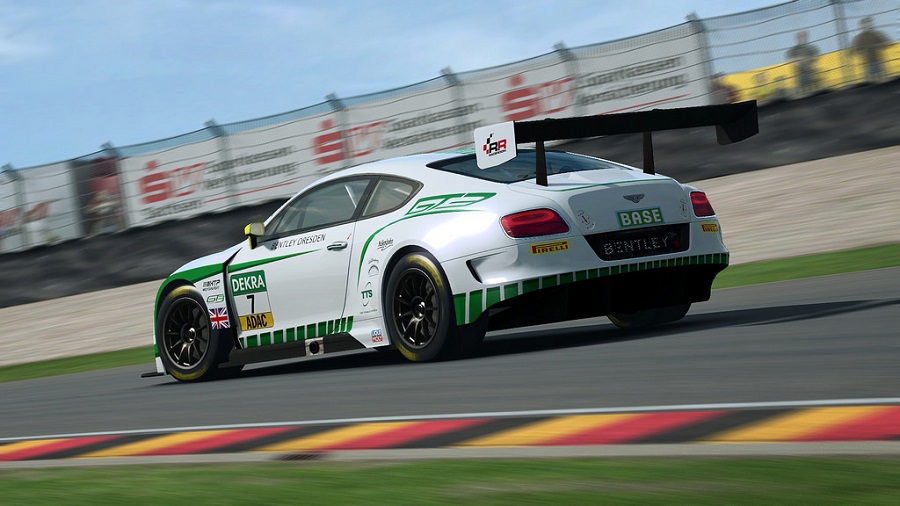 Right now Sector3 Studios are beta testing the Bentley Motors Continental GT3. That's not all either as the development team are also looking to add another open-wheeler to their sim in the shape of the fictional Formula RaceRoom Junior.
The Formula RaceRoom Junior will be an entry-level single seater racer which is a great starting point for players to get behind the wheel of an open-wheeler. Interestingly, the open wheeler lacks any aerodynamic parts such as a front and rear wing which gives it a very distinctive look. The racer has a 1.8 litre inline 4 engine which produces 145 bhp through a four speed manual gearbox, and weighs only 545kg.
Aside from the new vehicles, Sector3 are also busy implementing functions such as saving setups, force feedback and physics updates along with the usual stability improvements. Check out the Bentley Motors Continental GT3 and Formula RaceRoom Junior screenshots below.
Help TeamVVV grow by supporting us on Patreon: www.patreon.com/TeamVVV.