Back in March THQ Nordic surprised us all by announcing a remaster of the 2008 off-road racer Baja: Edge of Control was in development for the Xbox One and PlayStation 4. Not many details were shared at the time, but we've come across some juicy info since and thought it was worth sharing for those that haven't seen it.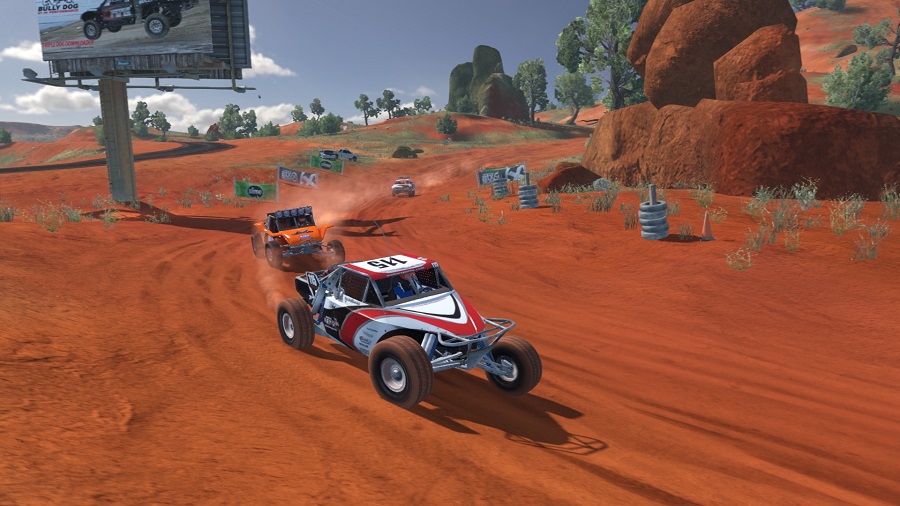 The HD version will feature "super smooth" frame rates, up to 4K resolution, and superior environmental detail. We'll also see improved shadows, lighting and dust effects compared to the original as well as improved controls, user interface and the game will give you an "easier" start in the career mode.
A massive 160 sponsored vehicles across eight classes has been confirmed, so expect the likes of 4x4s, Trophy Trucks and buggies among other types. Vehicles can be upgraded thanks to two hundred authentic parts which can break down during races with overheating engines, stressed suspension and punctured tyres all confirmed.
Baja: Edge of Control HD contains over 100 tracks and players get to climb near-vertical terrain with the hill climb challenges, elsewhere you can expect to compete in circuit races, head-to-head events, the Baja itself, and seemingly some races can last for up to four (!) hours.
Finally, 4-player split-screen and online multiplayer has been confirmed. No release date has yet been announced for Baja: Edge of Control HD, but we'll keep you up to date as soon as we learn more. For now why not feast your eyes on the latest images below.