Developer Image Space Inc. has made available a new and improved version of the Autodromo di Mores track.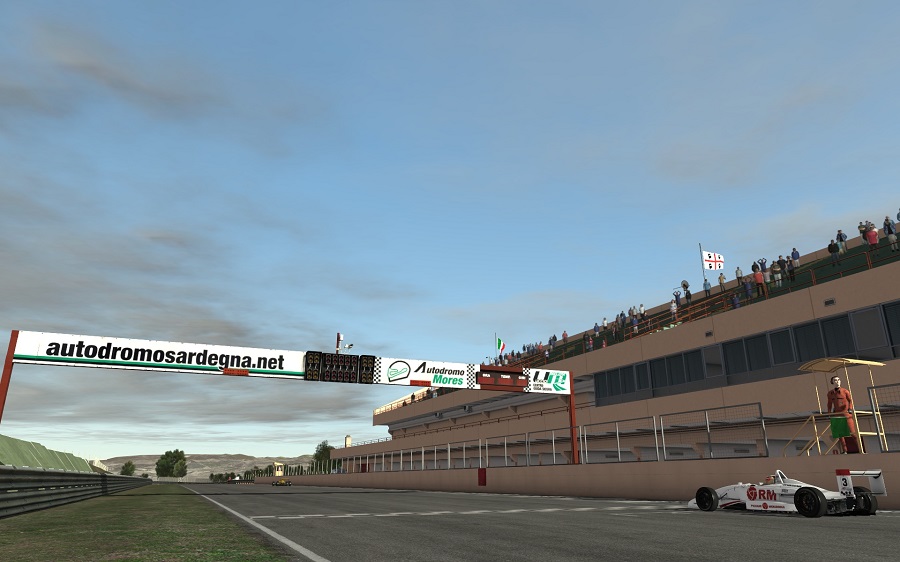 The new update,. Bring the track up to version 1.6, includes a host of improvements including 4K textures, balanced colours, an all new "AIW" and more besides.
The updated Autodromo di Meres track weighs in at 337MB and can be downloaded here, screenshots and changelog below.
Support TeamVVV on Patreon: www.patreon.com/TeamVVV.
Changelog:
– New HD Track Loader
– Fixed Tire Canvas not tagged as light receiver
– Fixed missing caps on main Overhang
– Fixed floating shadows in pitlane when using low shadows settings
– Fixed Sewers mapping
– Fixed Verges mapping
– Terrain maps now in 4K version
– Vegetation; a tad more luma for all tree/bush textures
– Tweaked specular for different asphalts
– Added Test Team RRBINs
– Added more side cams.
– All roads remapped
– Material optimization and matballs cleaning
– Applied random VC in the vegetation color palette, for all trees.
– Fixed outer terrain overlapped vertices causing black patches