Sector3 Studios have confirmed that they are currently working on bringing the amazing Audi R18 LMP1 to their free to play PC racing sim RaceRoom Racing Experience.
Sector3 released a teaser screenshot on their Facebook page showing us the on-board viewpoint of the Le Mans Prototype race car racing at Belgium's world famous Spa Francorchamps circuit (see below).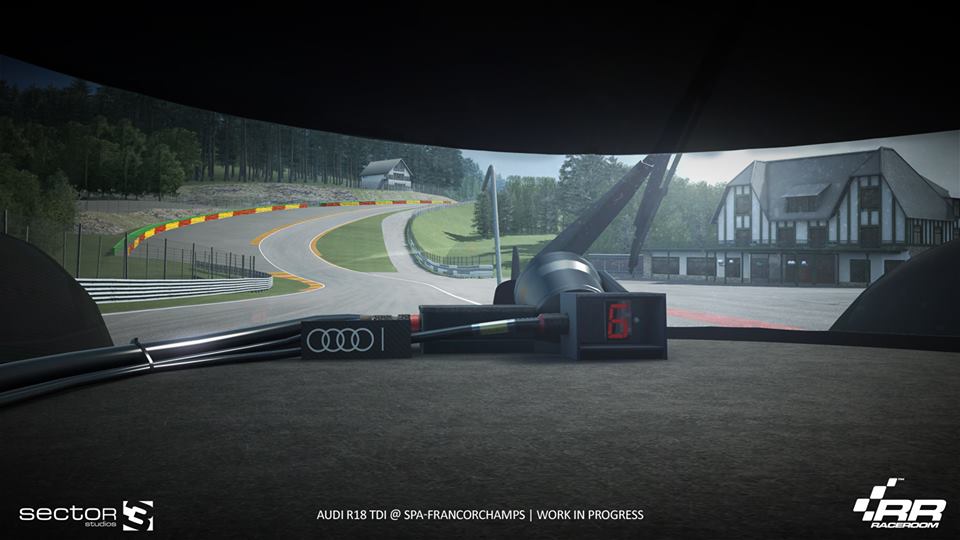 The Audi R18 LMP1 uses a 3.7 litre V6 TDI turbocharged diesel engine which produces over 500Bhp, and is Audi's first racer to use hybrid power. We'll keep an eye on the development of this car and update you as soon as we know more.
Support us on Patreon: www.patreon.com/TeamVVV.