Xbox One owners have had to exercise patience waiting for the very latest Assetto Corsa update, I am happy to report however that it is now available to download.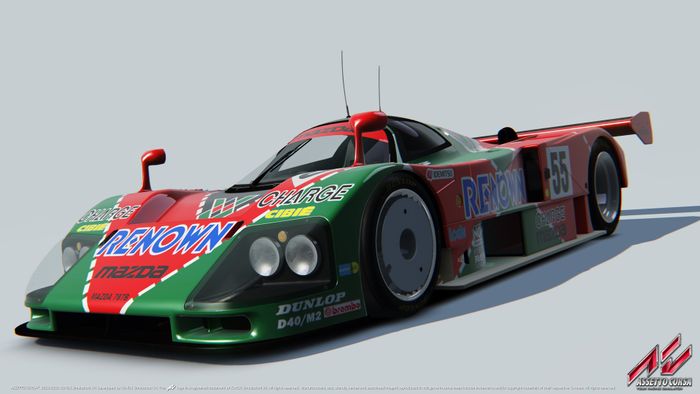 The v1.14 update brings new free content to the racing sim including five cars as well as the fictional Highlands track.
Among the cars added, players will get to drive the amazing Audi Quattro S1 E2 rally car, which although nose-heavy, is immensely satisfying to drift. Elsewhere the iconic Mazda 787B is also included, the Group C prototype comes close to a power to weight ration of 1:1 and is able to propel itself to speeds in excess of 340 km/h.
You can view the changlog for the v1.14 update below.

---
NEW TRACK
Highlands Track in four layouts:
Highlands
Highlands Drift
NEW CARS
Audi Quattro S1 E2
BMW M4 AKRAPOVIC
Porsche Pack Vol 3 Car: Porsche 911 RSR 2017
UPGRADED PHYSICS ENGINE
Updated minimum pressures and optimum pressures for various cars.
* Graining is now reducing when driving in good temperature conditions.
* Updates for cars that already had V10 tyres.
* Updated engine coast braking for street cars.
* Shelby Cobra
* Alfa Romeo GTA
* Ford Escort RS
* Lotus 25
* Maserati 250F 6C and 12C
* Ferrari 312T
COCKPIT VIEW ADJUSTMENT
It will be possible to adjust and customize the cockpit view during a game session.
CUSTOM LOBBIES
Initialize a new server instance with custom configuration. Configuration options include: privacy (invite-only, public, password-protected), cars, car skins, track, sessions (durations and types), track conditions, assist levels, realism levels.
CUSTOM CHAMPIONSHIPS
Create any number of championships with any number of events. Configuration options include: opponent cars, skin and names, tracks, track conditions, race and other sessions' duration, point system. (3 presets)