Since development began on Assetto Corsa some 4 years ago, Kunos Simulazioni have improved their modelling techniques thanks to their ever increasing budget and manpower.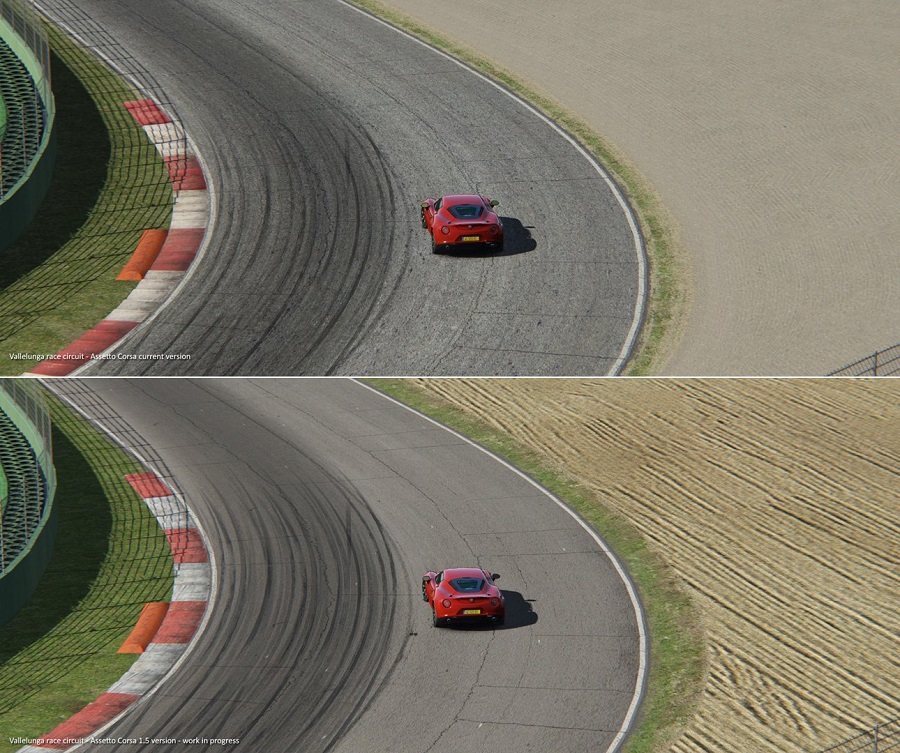 These improved techniques include the latest laser-scanning technology which enables the development team to acquire more track and track-side detail then ever before. The problem this improvement in resources and technology breeds is a distinct gap between the older tracks versus the newer ones (which take advantage of the very latest technology) and Kunos Simulazioni are all too aware of this fortunately.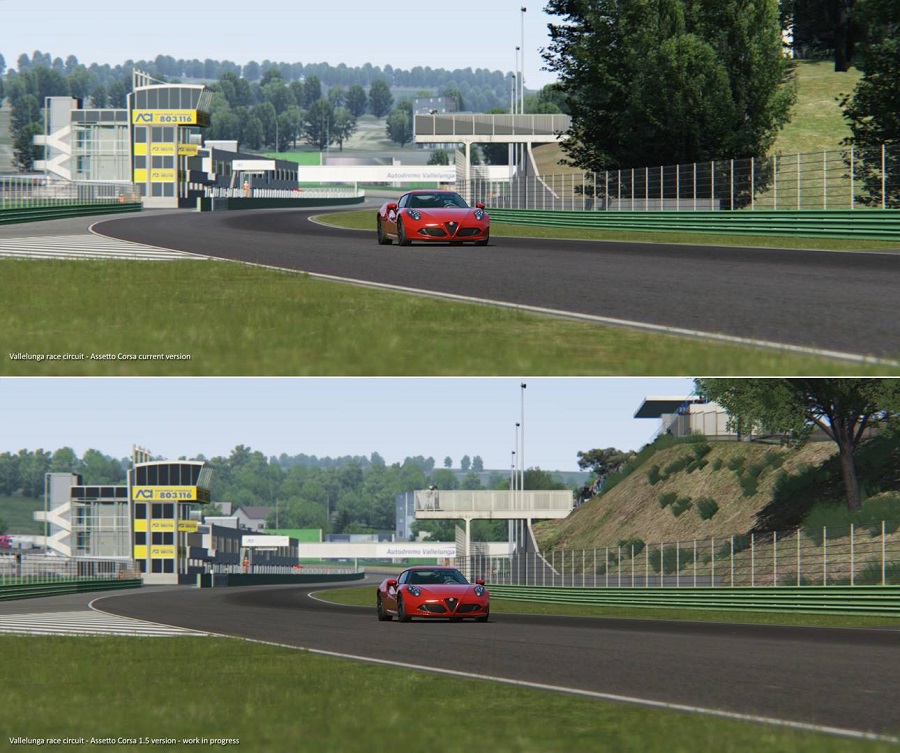 Indeed, Kunos have confirmed recently that they have already started the process of optimising and improving all of Assetto Corsa's existing circuits, including the likes of Nurburgring GP, Silverstone, Monza, and Spa Francorchamps to name a few. You can see various track side detail improvements in the screenshots across this article recently released by Kunos.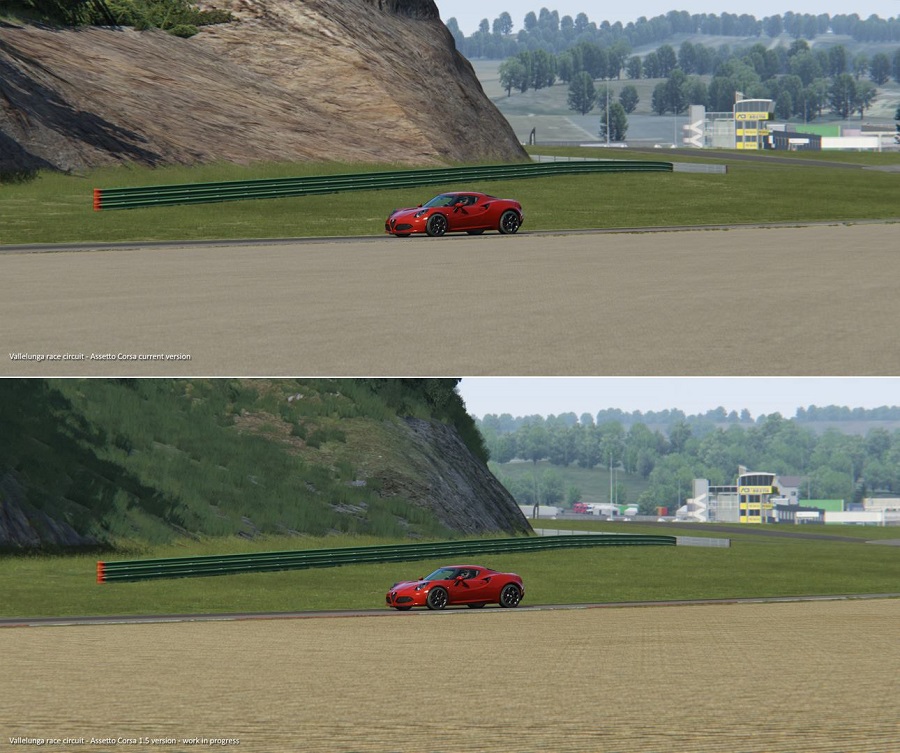 According to Kunos, the upgraded versions of these tracks will be available as a free update which will be incorporated into build 1.5, currently in development. No release window has been announced so expect more news on the track updates soon.
Help TeamVVV grow by supporting us on Patreon: www.patreon.com/TeamVVV.