Start your engines, PC sim racers: it's been an agonising wait, but just as Kunos Simulazioni promised earlier this week, the Assetto Corsa beta has been released on Steam Early Access and is available to download at a reduced price of 34,99€ – a 22% discount off the regular retail price.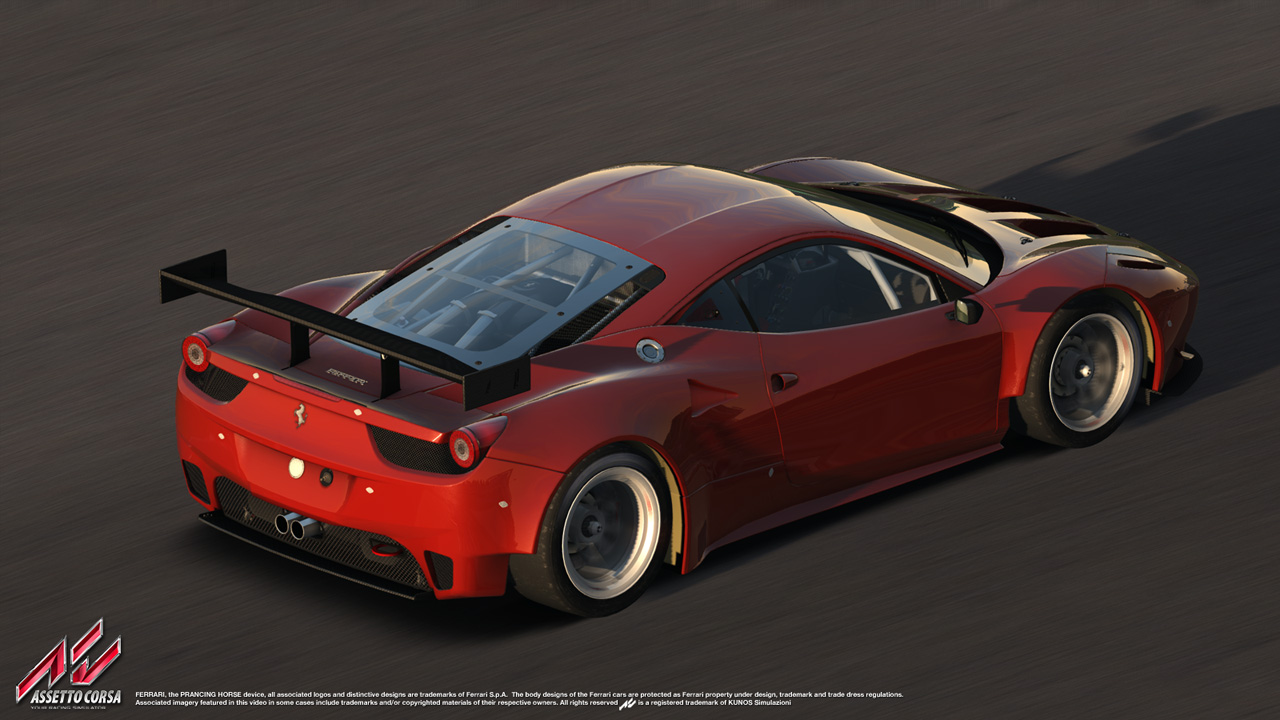 We already knew from this week's announcement that the beta will contain the main structure of the game along with 11 cars and 8 tracks to play with, but now we have the full details on exactly what content you'll find in phase 1 of the beta:
Cars
1. BMW M3 E92
3. Lotus Exige Scura
5. BMW Z4 35is
7. Ferrari 458 Italia
9. BMW M3 E30
11- Lotus Type 49
Tracks
1.Imola
3.Magione
Game modes
Free practice
Hotlap
Time attack
12 special events
Minimum Requirements
OS: Windows Vista SP2 32-bit (with KB971512 platform update)
Memory: 4GB
Graphics Memory: 512 MB
Recommended Requirements
OS: Windows 8 64-bit
Processor: AMD Six-Core CPU, Intel Quad-Core CPU
Memory: 6 GB
Graphics Card: AMD Radeon HD 7870, Nvidia GeForce GTX 660
Graphics Memory: 3 GB
Hard Drive: 20 GB
Supported game devices
Any game device recognized by Microsoft Direct Input, including keyboard, mouse, joypads, joysticks, steering wheels.
//www.youtube.com/embed/tm_O5qv-ZF0
Don't forget, too, that Kunos will be frequently updating the beta every week with additional cars, tracks and game features every week until its final release next year.
So what are you waiting for? You can buy Assetto Corsa here and immediately jump in the driving seat of one of the PC platform's most hotly anticipated PC sim racers in some time.
Today's release of the Assetto Corsa beta is perfect timing, too. Right now, Alan is in the midst of setting up his powerful PC gaming rig so you can expect some in-depth coverage on Assetto Corsa to appear on the Team VVV YouTube channel very soon.